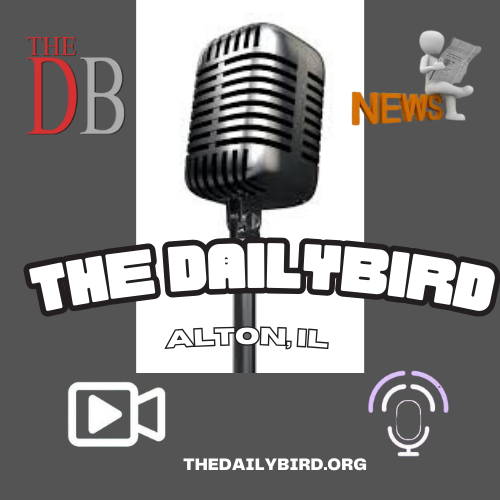 GOOD MORNING ALTON HIGH,
HERE ARE THE ANNOUNCEMENTS FOR THURSDAY NOVEMBER 16, 2023
(Introduce yourself)
FOOD COURT FRIDAY…REVERSE LUNCHES
Menu
Chick-Fil-A $5.00
Chicken Sandwich
Walking Tacos $5.00
Hot Dogs $2.00
Pizza $2.00/$4.00
1 Slice for $2.00 OR 2 Slices for $4.00
FOOD COURT FRIDAY…REVERSE LUNCHES
Pretzels $1.00
Soda Floats $1.00
Cold Coffee$4.00
Canned Soda $1.00
Chips $1.00
DQ Blizzards$5.00
FOOD COURT FRIDAY…REVERSE LUNCHES
Cookies & Cream and Cookie Dough Cookies $1.00
Donuts $1.00
DESSERTS!
Story continues below advertisement
Cheesecake Bites 2 for $1.00 Strawberry Swirl, Chocolate Chip & Caramel
The M100 will be marching in the Thanksgiving Day Parade in St. Louis on Thanksgiving morning. The parade starts at 9am and will be televised on KMOV Channel 4.
In conjunction with the parade, there is a blanket drive. The blankets that are donated are given to the homeless in the St. Louis metropolitan area.
If you would like to donate a gently used or new blanket, feel free to bring it down to the band room this week or next.
SATURDAY SCHOLARS
Saturday Scholars for 2024 is now open for registration. This is a February lecture series on Saturday afternoons for students interested in being exposed to various topics by professionals in the fields of Astronomy and Space science, Engineering, Amusement Park Design and Forensics. See Mrs. Laaker for more information in B307.
TOPICS
ELEMENTS FOR FORENSIC INVESTIGATIONS
DESIGNING AMUSEMENT ATTRACTIONS
ENGINEERING AND WATER QUALITY
BRINING ASTEROID SAMPLES BACK TO EARTH
LC HIKING THROUGH THE HOLIDAYS
FINALS EXEMPTION POLICY
Students EARN the privilege of being excused from final exams through, HARD WORK, GOOD GRADES and GOOD BEHAVIOR.
Students who meet the criteria to be excused from final exams may opt to take final exams to try to raise their grade.
Finals Exemption Criteria:
The student must have a passing grade of A or B for the semester.
The student may have no more than 6 absences and only 2 of these may be for college visits.
Absences include but are not limited to: unexcused, excused, medical, and college visits.
Non-absences include but are not limited to: field trips, early exit for activities, and e-learning.
Exempt students cannot have any attendance referrals (tardy, loitering or skipping).
The student cannot have more than 6 discipline points in Skyward and no in school or out of school suspensions.
Dual Credit and AP classes may not be eligible for final exemptions (please check with your teacher).
NHS TRIVIA NIGHT
NHS IS HOSTING A TRIVIA NIGHT AT 7:00 PM ON DECEMBER 8TH IN THE AHS CAFETERIA
$100 PER TABLE WITH A MAX OF 8 PER TEAM
THERE WILL BE A 50/50 RAFFLE
DRINKS WILL BE AVAILABLE
FEEL FREE TO BRING YOUR OWN SNACKS
PROCEEDS WILL GO TO CHRISTMAS FOR KIDS
IF INTERESTED CONTACT…
Clara Velloff ([email protected] ),
Mrs. Jess Nemec ([email protected]),
or Ms. Kristen Maher ([email protected]).
STUDENT COUNCIL BLOOD DRIVE
IN THE GYM
FRIDAY NOVEMBER 17TH
8:00 AM TO 2:00 PM
SIGN UP DURING LUNCH
A250
Student's please remember to return any spare ID's you have to B205
NOURISHING NEIGHBORS
HELP FIGHT HUNGER IN YOUR COMMUNITY BY WORKING TOGETHER ON A GROUP SERVICE PROJECT
ROOM B165
MONDAY 3:15 TO 4:15
UNITED WAY COMMUNITY CHRISTMAS
NOVEMBER 8TH TO DECEMBER 8TH
DONATE NON PERISHABLE FOOD ITEMS TO CRISIS FOOD CENTER IN ALTON
DROP BOXES WILL BE LOCATED AT AHS
AHS BOOK CLUB
MEETING 2ND AND 4TH THURSDAY
3:15 IN THE LIBRARY
EVERYONE IS WELCOME
ENGLISH READING AND WRITING LAB
MONDAY THROUGH THURSDAY
3:25 TO 4:25
ROOM B207
ACTIVITY BUS AVAILABLE
SCIENCE HOMEWORK LAB
MONDAY THROUGH THURSDAY
3:25 TO 4:25
MONDAY–MR WHITE B304
TUESDAY–MR SPAINHOUR B351
WEDNESDAY–MR GAITHER B302
THURSDAY–MRS CRAMER B336
MATH HOMEWORK LAB
MONDAY THROUGH THURSDAY
3:25 TO 4:25
YOU MUST HAVE A PASS FROM YOUR TEACHER
TRANSPORTATION AVAILABLE
YOU MUST HAVE A PASS TO RIDE THE ACTIVITY BUS HOME
YOU MUST BRING ASSIGNMENTS TO WORK ON AND SPECIFIC QUESTIONS TO ASK
COLLEGE VISITS
SOUTHEAST MISSOURI STATE
WEDNESDAY NOVEMBER 15TH @ 10:00
10,000 STUDENTS
DIV 1
AHS GIRLS TRACK AND FIELD
IF INTERESTED CONTACT COACH ANDERSON
[email protected]
OR
ROOM B214
GUIDELINES FOR WINTER SPORTS
Must be wearing your school ID to attend any event.
If you are in Redbird Nest, you must wear your school ID but your Redbird Nest card can be on your phone.
Students – No bags or purses of any kind.
No food or drink allowed in.
WRESTLING
THE WRESTLING RED GREY SCRIMMAGE IS SATURDAY MORNING AT 9:00 AM
GIRLS BASKETBALL TIPS OFF FRIDAY
Friday, November 17th
7:30 pm Alton vs North Point
Saturday, November 18th
2:30 pm Alton vs Hazelwood West
7:30 pm Alton vs Lift for Life
RIDDLE OF THE DAY
JOKE OF THE DAY
COMES FROM COACH CARTER
What sound does a turkey's phone make???
Wing wing wing
THANKS FOR WATCHING ALTON HIGH
AHS Athletic Event Attendance Policy
All students must have their school ID to be able to enter any athletic event. If you do not have your school ID you will not be admitted to the game.
All Middle School and Elementary Students must enter the athletic event with an adult or chaperone and remain with the adult or chaperone at all times
LEAPING LIZARDS
ANNIE AND THE WHOLE GANG ARE COMING TO THE AHS STAGE IN APRIL OF 2024
DADDY WARBUCKS AND GRACE
MISS HANNIGAN, ROOSTER AND LILY
BERT HEALY AND THE BOYLAN SISTERS
FDR, SERVANTS AND RESIDENTS OF HOOVERVILLLE
ANNIE AN THE ORPHANS AND SANDY
REHEARSALS BEGIN FIRST WEEK OF MARCH
JOIN THE GOOGLE CLASSROOM FOR MORE INFO
The classroom code is gz25d6k
FINAL EXAMS…THEY'RE COMING
DO IT ONCE, DO IT RIGHT, GET IT OVER WITH…ANONYMOUS
THERE ARE NO SECRETS TO SUCCESS. IT IS THE RESULT OF PREPARATION, HARD WORK AND LEARNING FROM FAILURE…GENERAL COLIN POWELL
TIPS FOR FINALS
DO THE STUDY GUIDES
ASK QUESTIONS
READ IT…WRITE IT…SAY IT
SCHEDULE TIMES TO GO ALL IN ON STUDYING
USE PAST NOTES, TESTS, AND QUIZZES
TIPS FOR FINALS
TURN OFF THE TV, PHONE AND MUSIC
GET ORGANIZED
PRIORITIZE
REWARD YOURSELF
GET SOME SLEEP
POSITIVE IMAGERY
EAT RIGHT
BE PREPARED