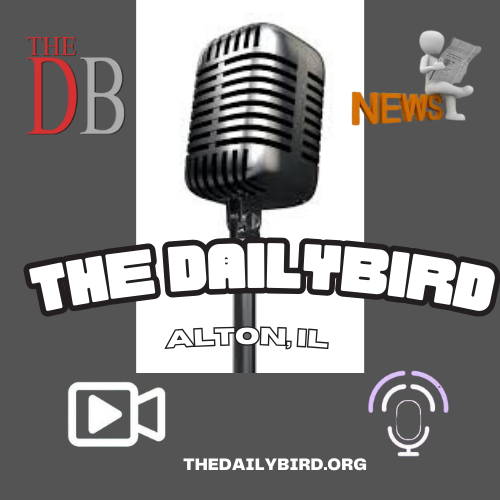 GOOD MORNING ALTON HIGH,
HERE ARE THE ANNOUNCEMENTS FOR MONDAY OCTOBER 30, 2023
(Introduce yourself)
The Marching 100 ended their competitive field show season this past Saturday at the Bands of America St. Louis Super Regional. The band earned its highest score since competing in this contest in 2005! Way to go Marching 100!
SENIOR PHOTOS
On Wednesday, the 1st, after school, the Student Council is having senior photos for any senior that wants or needs a senior photo to put in the yearbook. Students getting photos will meet in the library after school. Please bring outfits or needed accessories for the photos.
Senior Photos are Due November 3, 2023 by 2:00 PM
UPCOMING COLLEGE VISITS
Thursday November 2nd 10:00 Bradley
Library
Peoria, IL
4300
NCAA DIV I
Story continues below advertisement
UPCOMING COLLEGE VISITS
November 6 @ 10:00
St. Louis Community College
RIDDLE OF THE DAY
JOKE OF THE DAY
Did you hear about the fire at the shoe factory?
Unfortunately, many soles were lost.
THANKS FOR WATCHING ALTON HIGH
PUBLIC SCHOOL STADIUM SPECTATOR GUIDELINES
YOU MUST HAVE YOUR ID
STUDENTS CANNOT BRING ANY BAGS OR PURSES
UNLESS USING THE RESTROOM OR GOING TO CONCESSIONS YOU SHOULD REMAIN SEATED IN THE BLEACHERS
NO RE-NTRY PERMITTED
AHS Athletic Event Attendance Policy
All students must have their school ID to be able to enter any athletic event. If you do not have your school ID you will not be admitted to the game.
All Middle School and Elementary Students must enter the athletic event with an adult or chaperone and remain with the adult or chaperone at all times
No bags or purses are allowed by AHS students to any event.
No food or drinks are allowed by AHS students to any event.
You can load your redbird nest card on your phone.
You have to physically show your school ID to enter any event.
Student's please remember to return any spare ID's you have to B205
MCKENDREE ADMISSIONS WILL BE OCTOBER 24TH TO HELP YOU COMPLETE YOUR ADMISSIONS TO MCKENDREE UNIVERSITY
PLEASE TALK TO GUIDANCE IF YOU ARE INTERESTED
WEDNESDAY SEPTEMBER 20TH
CROSS COUNTRY @ 4:00
UPCOMING COLLEGE VISITS
Quincy University will be here at AHS Monday October 16th @ 10:00 in the library.
Quincy, IL
1300 Students
NCAA DIV III
UPCOMING COLLEGE VISITS
Missouri State University in Library Wednesday October 18th 10:00
UPCOMING COLLEGE VISITS
Thursday October 19th 2:00 SIU Carbondale in Library
UPCOMING COLLEGE VISITS
Thursday November 2nd 10:00 Bradley
Library
Peoria, IL
4300
NCAA DIV I