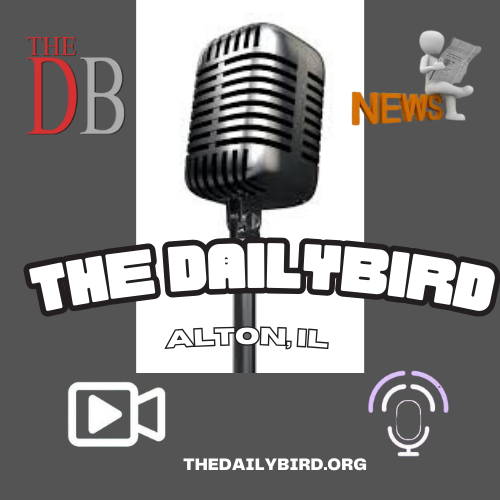 GOOD MORNING ALTON HIGH,
HERE ARE THE ANNOUNCEMENTS FOR THURSDAY OCTOBER 19, 2023
(Introduce yourself)
FOOD COURT FRIDAY FRIDAY OCTOBER 20TH
SODA FLOATS $1
RAP SNACKS $1
PICKLES/SLIM JIMS $2
CHEESECAKE BITES 2 FOR $1
PIZZA 2 SLICES FOR $3
ICED COFFEE AND DONUTS $4 COFFEE $1 DONUTS
FOOD COURT FRIDAY FRIDAY OCTOBER 20TH
HOTDOG, CHIPS AND A SODA $5
CANDY BARS $2
CHICK FIL A SANDWICH $5
OLGA SNACKERS $5
DQ BLIZZARDS–COOKIE DOUGH OR OREO $5
OCTOBER IS BREAST AWARENESS MONTH
A woman's risk of breast cancer nearly doubles if she has a first-degree relative (mother, sister, daughter) who has been diagnosed with breast cancer. Approximately 15% of women who get breast cancer have a family member diagnosed with it.
About 5% to 10% of breast cancers can be linked to known gene mutations inherited from one's mother or father.
FRIDAY IS PINK OUT DAY
MAKE SURE YOU WEAR PINK ON FRIDAY FOR BREAST CANCER AWARENESS.
PERU
INTERESTED IN TRAVELING TO PERU?
THERE WILL BE AN INFORMATIONAL MEETING ON TUESDAY OCTOBER 24th
THE TRIP WILL TAKE PLACE IN JUNE 2025
SEE MRS LAAKER (B307) FOR INFORMATION
FCCLA COMMUNITY SERVICE PROJECTS
Sock-tober Sales to benefit St. Jude's Children's Research Hospital. If you like crazy, fun socks please check out our table at different school events or talk to an FCCLA member to order a set of 3 socks for $15.
FCCLA will also be hosting a Textile Recycling Event on October 21-22 and October 26-27. We are collecting old clothes, shoes, belts, bags, fabric, bedding, towels, etc. We accept ripped, stained, torn, and perfectly good clean items. Bags may be dropped off at any FACS classroom and stop by during the donation drop off times.
UPCOMING COLLEGE VISITS
Story continues below advertisement
Thursday October 19th 2:00 SIU Carbondale Library
Carbondale, IL
14,000
NCAA DIV I
UPCOMING COLLEGE VISITS
Thursday November 2nd 10:00 Bradley
Library
Peoria, IL
4300
NCAA DIV I
MCKENDREE ADMISSIONS WILL BE OCTOBER 24TH TO HELP YOU COMPLETE YOUR ADMISSIONS TO MCKENDREE UNIVERSITY
PLEASE TALK TO GUIDANCE IF YOU ARE INTERESTED
PUBLIC SCHOOL STADIUM SPECTATOR GUIDELINES
YOU MUST HAVE YOUR ID
STUDENTS CANNOT BRING ANY BAGS OR PURSES
UNLESS USING THE RESTROOM OR GOING TO CONCESSIONS YOU SHOULD REMAIN SEATED IN THE BLEACHERS
NO RE-NTRY PERMITTED
TUESDAY OCTOBER 17TH
VOLLEYBALL @ 5:45 VS BELLEVILLE WEST
THURSDAY OCTOBER 19TH
VOLLEYBALL @ 6:15 VS O'FALLON
RIDDLE OF THE DAY
JOKE OF THE DAY
Why did the tailor get fired?
He wasnt a good fit
THANKS FOR WATCHING ALTON HIGH
AHS Athletic Event Attendance Policy
All students must have their school ID to be able to enter any athletic event. If you do not have your school ID you will not be admitted to the game.
All Middle School and Elementary Students must enter the athletic event with an adult or chaperone and remain with the adult or chaperone at all times
No bags or purses are allowed by AHS students to any event.
No food or drinks are allowed by AHS students to any event.
You can load your redbird nest card on your phone.
You have to physically show your school ID to enter any event.
Student's please remember to return any spare ID's you have to B205
WEDNESDAY SEPTEMBER 20TH
CROSS COUNTRY @ 4:00
UPCOMING COLLEGE VISITS
Quincy University will be here at AHS Monday October 16th @ 10:00 in the library.
Quincy, IL
1300 Students
NCAA DIV III
UPCOMING COLLEGE VISITS
Missouri State University in Library Wednesday October 18th 10:00
UPCOMING COLLEGE VISITS
Thursday October 19th 2:00 SIU Carbondale in Library
UPCOMING COLLEGE VISITS
Thursday November 2nd 10:00 Bradley
Library
Peoria, IL
4300
NCAA DIV I