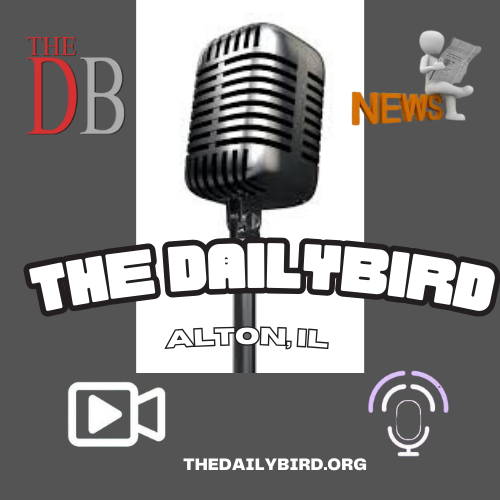 GOOD MORNING ALTON HIGH,
HERE ARE THE ANNOUNCEMENTS FOR MONDAY OCTOBER 2, 2023
(Introduce yourself)
MINORITY EXCELLENCE WILL MEET AFTER SCHOOL ON MONDAY AND TUESDAY BEFORE SCHOOL NEXT WEEK
There is an upcoming Trip to Germany Meeting on Tues. 10/3 in the AHS Library at 6 p.m.
For parents/guardians and students that have registered to be a part of the trip. Please attend this meeting as new information will be presented. The representatives from the travel organization Xperitas will be present to help answer any questions about the forms that need filled out or any additional questions that you may have.
German Club will be meeting Next Wed. 10/4 from 3:20-4 p.m. in B137. Join us for a
Q & A with our own AHS German Exchange Student and to celebrate Oktoberfest. German Club is open to all students interested in German culture.
MATH TEAM PRACTICE
Math Team Practice will be on the following days:
Wed, Oct 4 Mon, Oct 16
All meetings are after school 3:20 pm – 4:15 pm in Room B227. Please contact Mrs. Lauschke if you have any questions..
Story continues below advertisement
SENIOR YEARBOOK PORTRAITS
DEADLINE IS FRIDAY NOVEMBER 3RD
PLEASE SEE THE LIST OF APPROVED PHOTOGRAPHERS SENT IN AN EMAIL
SENIOR INDEX/SENIOR SUPERLATIVES
CHECK YOUR INBOX FOR A GOOGLE FORMS
A Senior Index form is a list of clubs, groups, and sports that you or your student was involved in during high school. You can also include a quote, it must be school appropriate. We have the right to deny any quotes deemed inappropriate.
BABY OR RECOGNITION AD
BABY AD OR PUBLIC RECOGNITION ADS ARE DUE DECEMBER 1ST
The Tatler needs pictures from over summer break to use in the yearbook!
Send your pictures to [email protected]
AHS STEPPERS
-Are you looking for a club to make new friends?
-Do you have a passion for dancing?
Then the Alton High Step Team is the club for you!
AHS STEP TEAM IS OPEN TO ALL AHS STUDENTS
There will be an informational meeting on Monday, October 2, 2023
In the Multipurpose Room- Room C170 3:30 TO 4:30
For More Info Contact
Mrs. Stampley: [email protected]
UPCOMING COLLEGE VISITS
Principia College will be at AHS on Wednesday October 4th 10:00 am AHS library
Elsah, IL
350 Students
UPCOMING COLLEGE VISITS
Thursday October 5 10:00 Indiana State University in Library
UPCOMING COLLEGE VISITS
Quincy University will be here at AHS Monday October 16th @ 10:00 in the library.
Quincy, IL
1300 Students
NCAA DIV III
UPCOMING COLLEGE VISITS
Missouri State University in Library Wednesday October 18th 10:00
UPCOMING COLLEGE VISITS
Thursday October 19th 2:00 SIU Carbondale in Library
UPCOMING COLLEGE VISITS
Thursday November 2nd 10:00 Bradley
Library
Peoria, IL
4300
NCAA DIV I
PUBLIC SCHOOL STADIUM SPECTATOR GUIDELINES
YOU MUST HAVE YOUR ID
STUDENTS CANNOT BRING ANY BAGS OR PURSES
UNLESS USING THE RESTROOM OR GOING TO CONCESSIONS YOU SHOULD REMAIN SEATED IN THE BLEACHERS
NO RE-NTRY PERMITTED
MONDAY OCTOBER 2ND
VOLLEYBALL @ 5:45 VS GRANITE CITY
SENIOR NIGHT
TUESDAY OCTOBER 3RD
SOCCER @ 6:30 VS COLLINSVILLE
WEDNESDAY OCTOBER 4TH
VOLLEYBALL @ 5:45 VS HAZELWOOD CENTRAL
THURSDAY OCTOBER 5TH
SOCCER @ 6:30 VS O'FALLON
FRIDAY OCTOBER 6TH
FOOTBALL @ 7:00 VS EAST ST LOUIS
RIDDLE OF THE DAY
JOKE OF THE DAY
Why couldn't the sunflower ride its bike? It lost its petals.
THANKS FOR WATCHING ALTON HIGH