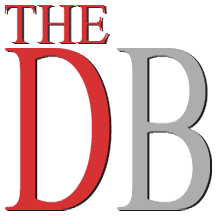 GOOD MORNING ALTON HIGH,
HERE ARE THE ANNOUNCEMENTS FOR FRIYAY SEPTEMBER 15, 2023
(Introduce yourself)
MINORITY EXCELLENCE
"Minority Excellence is intended to equip students with the information and skills needed to succeed in a 4-year college/university or a vocational school. All grades are welcome. Please contact Mr. Pinnix in room B231 for more information."
Minority Excellence
the next meeting for Minority Excellence will be on September 18 Monday after school and then the following Tuesday morning. Students can choose which one they will go to. We will then meet every other Monday afternoon and Tuesday morning.
Are you interested in Technical Theatre? PRODUCING SCENERY, SETS AND LIGHTING. Join AHS-ITT. The next meeting will be Thursday, September 21st from 3:30-4:30 in room C145 by the nurse's office. Email Mr. Davault with any questions.
INTERACT CLUB
WE WILL BE SELLING CANDY FOR A COMMUNITY PROJECT AND COLLECTING CANNED GOODS IN B205
IF YOU ARE INTERESTED IN JOINING PLEASE CONTACT MRS CONNORS OR MRS GOLLEY
WE MEET THE 1ST AND 3RD MONDAY OF EACH MONTH
Story continues below advertisement
There are only 2 spots left for the Trip to Germany in June 2024. If you are a current student in the German program or were in the German program last year and would like to join us, please see Mrs. Dexheimer in room B150. The Deadline is Oct. 5. If you're already signed up for the trip, please fill out your family stay application, apply for a passport if you have not done so already and keep checking your online account to keep your information up to date. Fall Trip Meeting coming in October.
SENIOR YEARBOOK PORTRAITS
DEADLINE IS FRIDAY NOVEMBER 3RD
PLEASE SEE THE LIST OF APPROVED PHOTOGRAPHERS SENT IN AN EMAIL
SENIOR INDEX/SENIOR SUPERLATIVES
CHECK YOUR INBOX FOR A GOOGLE FORMS
A Senior Index form is a list of clubs, groups, and sports that you or your student was involved in during high school. You can also include a quote, it must be school appropriate. We have the right to deny any quotes deemed inappropriate.
BABY OR RECOGNITION AD
BABY AD OR PUBLIC RECOGNITION ADS ARE DUE DECEMBER 1ST
AHS STEPPERS
-Are you looking for a club to make new friends?
-Do you have a passion for dancing?
Then the Alton High Step Team is the club for you!
AHS STEP TEAM IS OPEN TO ALL AHS STUDENTS
There will be an informational meeting on Monday, October 2, 2023
In the Multipurpose Room- Room C170 3:30 TO 4:30
For More Info Contact
Mrs. Stampley: [email protected]
STUDENT ID'S
Student's, if your ID is lost or you just need a new hole punch…please come to B205 before school & let us know. We will issue you a brand new ID or get you a new hole punch. ALSO, please remember to return any extra ID's you have to B205.
Student's please remember to return any spare ID's you have to B205
ASVAB (AS VAB)
If you have juniors or seniors who are interested in joining the military please tell them to complete this form to sign up for ASVAB testing with Alton High School. They must complete this form using their school-issued Google Account.
SIU-E will be here on September 22nd for On Site Early Admissions. Seniors must complete an online SIU-E application. The application fee is waived. This is a $40 savings. Students will individually meet with SIU-E admissions counselors.
Sign up in the Guidance office by Sept. 18th for an appointment. All Seniors with a 2.6 GPA are automatically accepted. Students with a 2.0-2.59 GPA must have a 990 SAT or 19 ACT score.
UPCOMING COLLEGE VISITS
Eastern IL University
Monday September 18th
UPCOMING COLLEGE VISITS
Mizzou Tuesday September 19th 10:00 in Library
UPCOMING COLLEGE VISITS
Thursday September 21st 2:00 Greenville University in Library
UPCOMING COLLEGE VISITS
Friday September 22 10:00 University of IL in Library
UPCOMING COLLEGE VISITS
University of Louisville in Library Monday September 25 2:00
UPCOMING COLLEGE VISITS
Augusta College will be at AHS on Wednesday September 27th @ 10:00
Rock Island, IL
2300 Students
NCAA DIV III
UPCOMING COLLEGE VISITS
Thursday October 5 10:00 Indiana State University in Library
UPCOMING COLLEGE VISITS
Quincy University will be here at AHS Monday October 16th @ 10:00 in the library.
Quincy, IL
1300 Students
NCAA DIV III
UPCOMING COLLEGE VISITS
Missouri State University in Library Wednesday October 18th 10:00
UPCOMING COLLEGE VISITS
Thursday October 19th 2:00 SIU Carbondale in Library
PUBLIC SCHOOL STADIUM SPECTATOR GUIDELINES
YOU MUST HAVE YOUR ID
STUDENTS CANNOT BRING ANY BAGS OR PURSES
UNLESS USING THE RESTROOM OR GOING TO CONCESSIONS YOU SHOULD REMAIN SEATED IN THE BLEACHERS
NO RE-NTRY PERMITTED
FRIDAY SEPTEMBER 15TH
FOOTBALL @ 7:00 VS BELLEVILLE WEST
MILITARY NIGHT FOLDS OF HONOR
MONDAY SEPTEMBER 18TH
BOYS SOCCER @ 6:30 VS MARQUETTE
TUESDAY SEPTEMBER 19TH
GIRLS TENNIS @ 3:30 VS CIVIC MEMORIAL
WEDNESDAY SEPTEMBER 20TH
CROSS COUNTRY @ 4:00
FRIDAY SEPTEMBER 22ND
GIRLS VOLLEYBALL @ 5:45 VS MCCLUER NORTH
FOOTBALL @ 7:00 VS BELLEVILLE EAST
REDBIRD WRESTLING
PRE-SEASON WRESTLING WORKOUTS WILL START MONDAY, SEP. 18 , FROM 3:30 TO 5:00 IN THE ALTON HIGH WRESTLING ROOM. THERE WILL BE AN ACTIVITY BUS FOR THOSE NEEDING A RIDE HOME. ALL BOYS AND GIRLS ARE WELCOME TO ATTEND. PLEASE SEE COACH ROBERSON IF YOU HAVE ANY QUESTIONS
RIDDLE OF THE DAY
JOKE OF THE DAY
Why did the scarecrow win an award?
Because he was outstanding in his field.
THANKS FOR WATCHING ALTON HIGH
AHS Athletic Event Attendance Policy
All students must have their school ID to be able to enter any athletic event. If you do not have your school ID you will not be admitted to the game.
All Middle School and Elementary Students must enter the athletic event with an adult or chaperone and remain with the adult or chaperone at all times
No bags or purses are allowed by AHS students to any event.
No food or drinks are allowed by AHS students to any event.
You can load your redbird nest card on your phone.
You have to physically show your school ID to enter any event.