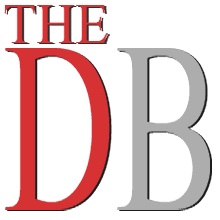 GOOD MORNING ALTON HIGH,
HERE ARE THE ANNOUNCEMENTS FOR THURSDAY SEPTEMBER 7, 2023
(Introduce yourself)
NEW BUS LOCATIONS
AFTER SCHOOL THESE BUSSES WILL BE LOCATED AT THE PLAZA
1, 7,12, 22, 28, 29, 35, 36, 37, 39, 40, 41, 44, AND 203
NEW BUS LOCATIONS
AFTER SCHOOL THESE BUSSES WILL BE LOCATED AT THE AUX GYM
2, 9, 14, 27, 42 AND 45
NEW BUS LOCATIONS
AFTER SCHOOL THESE BUSSES WILL BE LOCATED AT THE COMMONS
5, 19, 18, 24, 25, 32, 43 AND 47
MINORITY EXCELLENCE
"Minority Excellence is intended to equip students with the information and skills needed to succeed in a 4-year college/university or a vocational school. All grades are welcome. Please contact Mr. Pinnix in room B231 for more information."
Story continues below advertisement
OUR FIRST MEETING WILL BE ON WEDNESDAY SEPTEMBER 13TH AFTER SCHOOL IN B231
REGULAR MEETING TIMES AFTER SCHOOL ON MONDAY AND TUESDAYS
FROM THE TATLER
If you order a yearbook before Friday, September 8, it is $65. You can personalize your yearbook with your name on the cover for $7.50. Other add-ons like autograph sections, protective covers, and photo pockets are $5 each.
The price will go up to $70 after Friday, OCTOBER 13 and will continue to rise throughout the year so get your yearbooks now! Order forms will be available in the main office. This year is going to be EPIC so don't miss out on our National Award-Winning Yearbook!
SENIOR YEARBOOK PORTRAITS
DEADLINE IS FRIDAY NOVEMBER 3RD
PLEASE SEE THE LIST OF APPROVED PHOTOGRAPHERS SENT IN AN EMAIL
SENIOR INDEX/SENIOR SUPERLATIVES
CHECK YOUR INBOX FOR A GOOGLE FORMS
A Senior Index form is a list of clubs, groups, and sports that you or your student was involved in during high school. You can also include a quote, it must be school appropriate. We have the right to deny any quotes deemed inappropriate.
BABY OR RECOGNITION AD
BABY AD OR PUBLIC RECOGNITION ADS ARE DUE DECEMBER 1ST
STUDENT ID'S
Student's, if your ID is lost or you just need a new hole punch…please come to B205 before school & let us know. We will issue you a brand new ID or get you a new hole punch. ALSO, please remember to return any extra ID's you have to B205.
Student's please remember to return any spare ID's you have to B205
ASVAB
If you have juniors or seniors who are interested in joining the military please tell them to complete this form to sign up for ASVAB testing with Alton High School. They must complete this form using their school-issued Google Account.
Family, Career and Community Leaders of America
Meetings for FCCLA will begin Tuesday, September 12th! Meetings are held each Tuesday in B164. They start at 3:20 and end at 4:00 pm. If you have any questions, see any FCS teacher for a membership form.
Are you interested in Technical Theatre? Join AHS-ITT. AHS-ITT covers everything from lighting and sound equipment to flying set pieces The first meeting will be Thursday, SEPTEMBER 7TH from 3:30-4:30 in room C145 Email Mr. Davault with any questions.
UPCOMING COLLEGE VISITS
Thursday September 21st 2:00 Greenville University in Library
UPCOMING COLLEGE VISITS
Friday September 22 10:00 University of IL in Library
UPCOMING COLLEGE VISITS
Thursday October 5 10:00 Indiana State University in Library
UPCOMING COLLEGE VISITS
Thursday October 19th 2:00 SIU Carbondale in Library
UPCOMING COLLEGE VISITS
Southern IL University Edwardsville in Library Friday September 15 @ 2:00
UPCOMING COLLEGE VISITS
Washington University in St. Louis in Library Tuesday September 12th 10:00
UPCOMING COLLEGE VISITS
Mizzou Tuesday September 19th 10:00 in Library
UPCOMING COLLEGE VISITS
Eastern IL University
Monday September 18th
UPCOMING COLLEGE VISITS
University of Louisville in Library Monday September 25 2:00
UPCOMING COLLEGE VISITS
Missouri State University in Library Wednesday October 18th 10:00
AHS Athletic Event Attendance Policy
All students must have their school ID to be able to enter any athletic event. If you do not have your school ID you will not be admitted to the game.
All Middle School and Elementary Students must enter the athletic event with an adult or chaperone and remain with the adult or chaperone at all times
No bags or purses are allowed by AHS students to any event.
No food or drinks are allowed by AHS students to any event.
You can load your redbird nest card on your phone.
You have to physically show your school ID to enter any event.
WEDNESDAY SEPTEMBER 6TH
BOYS GOLF @ 3:30 VS MARQUETTE
FRIDAY SEPTEMBER 8TH
FOOTBALL VS TRIAD HIGH SCHOOL
ATHLETIC RESULTS
Lady Redbird Girls Tennis with a real solid day at SHG Girls Tennis Invite. Team finished 4th out of 16 teams and many medals were awarded.
Arlie Hartmann and Jenna Fassler 2nd Place # 3 Doubles
Lilly Schuler 5th Place # 1 Singles
Lauren Massey & Scarlett Eades 4th Place #1 Doubles
Jamie Postelwait and Grace Massey 2nd Place #2 Doubles
Redbird Boys Golf had another good showing at Carbondale Scramble. Seaottes and Ottwell finished in 1st Place with a 62 and the team shot a 208 on the day.
AHS XC Squad had a very good day at the GCHS XC Invite on Saturday.
Results from GCHS XC Invite. All PRs. Noah Gallivan 16:02 placed 37/184. Chloe Miller 39/162. Sophia Helfrich 40/162. Well done Redbirds.
RIDDLE OF THE DAY
JOKE OF THE DAY
Why do dragons sleep during the day
So they can fight knights
THANKS FOR WATCHING ALTON HIGH