Donors Sought for Student Council Blood Drive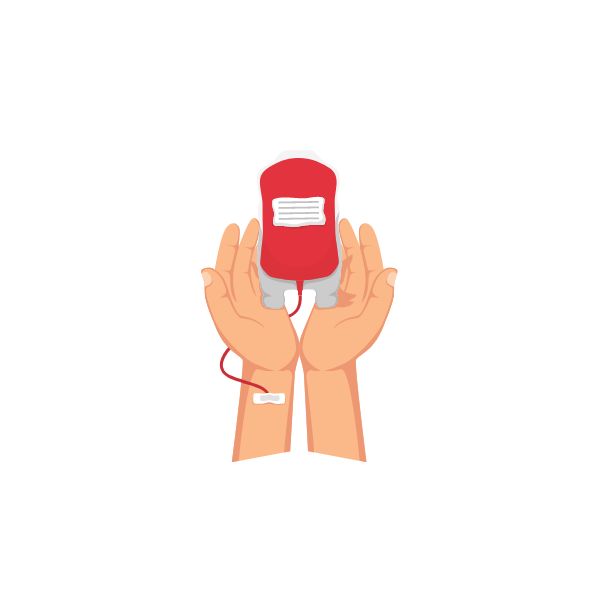 This Friday, Student Council will be hosting a blood drive for the American Red Cross in the auxiliary gym from 8 a.m. to 2 p.m. Students 16 and younger must have a signed permission slip from their parents in order to donate. But, students 17 and up can donate without parental permission. Student Council is still seeking about 40 more donors to reach their goal. Those interested in donating can contact Kristi Doering in room B186.
Juniors Brea Clemons and Jayda Duke both participated in last year's blood drive. Clemons and Duke agreed that getting out of class early was a major benefit for participating in the blood drive. 
Even though that is an exciting prospect to some students, donating can be intimidating too. "My biggest challenge that I had to overcome when doing the blood drive was being afraid to faint," Clemons said. "Fainting is one of the most common rumors when it comes to participating in the blood drive  and was one of the reasons why I was considering not to participate." 
According to the American Red Cross, students should eat a healthy, balanced diet, get enough rest and drink plenty of fluids prior to donating. Another tip for donors is to take a multivitamin with iron to help replace what's lost during donation.
"I recommend that everyone should eat breakfast at least before doing the blood drive," Clemons said. "This is supposed to help keep you from feeling light headed or woozy."
Duke said she felt fine after donating blood. "They give you a stress ball to squeeze while getting your blood drawn," she said. "You may feel a little weird, but not necessarily a faint feeling."
For more information on the blood donation process, visit www.redcrossblood.org.