Wind Ensemble Raising The Bars To All-State
Wind Ensemble going to All-State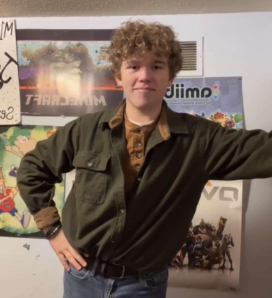 Many students got selected to go to ILMEA All-State this school year. Some were participating in the band, some in the orchestra and some in the choir. This year, one person in the Wind Ensemble was chosen to go to All-State. 
That person is Jackson Clayton. Clayton got selected for his ability to compose music. "This year I decided to do Composition for All-State since it's my current backup option for a major," Clayton says, "This is giving me a head start on this topic to see if I want to go for composition as my backup major compared to my normal major." 
Clayton will be away for three days. He will also be rooming with freshman Wesley LeBrun and senior Victor Humphrey. LeBrun got selected for Percussion even though he is not in Wind Ensemble due to the fact that he is a freshman. He will be assisting in the concert that the band is performing at All-State. 
Clayton is very excited to go to All-State this year. He has been practicing writing music since the previous school year. He was inspired by Emma Kiger, a former senior from Alton High, who got second place last year. She encouraged Clayton to try out for it. She also told him that writing music was very fun and Clayton later stated that he agreed.