Godfrey Parks Expanding in 2022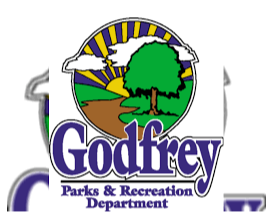 Glazebrook Community Park located on Stamper Lane in Godfrey is a family-friendly park that offers year-round activities. Some of the events include the Winter Snowflake Festival, Arbor Day Fest in the spring and the Fourth of July fireworks. The current event going on is the 21 annual Corn Festival.
The festival is open on Fridays from 6 to 10 pm and Saturdays 11 to 10 pm. They have many activities for kids, teens and even adults. For the little kids, they offer a cow train and a jumping pillow for $2 per ride or jump as well as a corn crib and mini maze which is free for kids 10 and under.
For the older teens and adults, there is a hay wagon, vortex tunnel, and both haunted and regular mazes. The regular maze cost $7 for adults, $5 for ages 6 to 11 and free for five and under. The haunted maze is $9 for 12 and up and $7 for ages 6-11.  The park also offers an all-day deal that includes unlimited maze entrance, train rides, hay wagon and pillow all for $20. 
Glazebrook Park has four lighted youth soccer and baseball fields, a concession stand, a playground and a pond with a bridge. Just a short walk down the road is Godfrey Ball Park which has four baseball/softball diamonds, a concession stand and a playground. 
This park has recently expanded over the summer of 2022. What used to be the field between both Glazebrook and Godfrey Ball Park now sits two pickleball courts, an exercise playground, a splash pad and a huge parking lot. Specifically, pickleball courts have become super popular. Karla Anderson, from Godfrey, has been playing at the new courts "It's a sport I've always wanted to try and I was so excited that it was here at Glazebrook, I love it." Anderson said.
Glazebrook Park is not the only park included in the "Godfrey Park and Recreation" system.  The Homer Adams Park on Godfrey Road has three rentable shelters and a playground. There is also Clifton Terrace, located on the scenic byway along the Mississippi River. 
This park offers a playground, a bike trail and a great spot for eagle-watching in the winter months. Lastly, is Lavista Park on West Delmar and it includes an 18-hole disc golf course and hiking trails. The Godfrey Parks are continuing to expand and are great places to visit.