Alton High School Thoughts on Homecoming Decisions and Events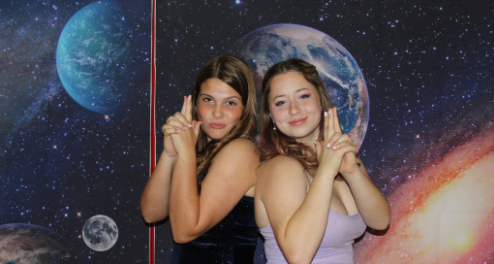 What was homecoming like for you?  Was it what you expected it to be? Homecoming is an exciting time of year for the students. Homecoming is something that every freshman looks forward to. It is their first year of high school and they believe homecoming is special for them. 
Homecoming is an annual tradition where students come together to honor a school's traditions and history. The week of homecoming, there is spirit week, a pep rally, a parade, a football game, and then the homecoming dance. After the homecoming dance, some students have after parties because they believe homecoming is boring. 10, Jeremiah Bock said, "I had a good time, I believe many aspects could have been better. Overall it was a nice experience as a freshman."
The week leading up to homecoming, students dress up in unusual themed clothing for the whole week. This year, spirit week had a "remix", the students didn't enjoy the theme that the student council made, so they created their own.
 By doing this, the students on student council were bashed for "not making it right". Students believed they should get to pick the themes for spirit week. 10, Jeramiah Bock said, "The students I believe have more creativity when it comes to planning this kind of thing. But student council had limited restrictions because of the schools faculty.."
The pep rally is something when all the student and staff get together in the gym to celebrate homecoming spirit week. This year's pep rally was October 20. They had games that each grade level played including the staff. The cheerleaders, dance team, and band all did a routine. They was lots of school spirit. 10, Jeramiah Bock said, "The pep rally didn't really get us in the spirit. They could have done more but some of it was a bit lackluster. I feel they didn't really include the students."
The football game is last home game of the season. This year it was October 21. The team had a great attitude and tried really hard this year. The teams managed to tie 7-7 in the beginning of the game. And again, 14-14. And lost with a score of 14-17. We are extremely proud of the team for trying so hard this year. 
This year's homecoming dance took place Saturday, Oct 22, 2022. The theme was, "Out of This World," a theme that many of the students didn't enjoy. The students looked like they were having fun, but most of the students were sitting around the gym not knowing what to do, or simply playing on their phones. 
Bock said, "I didn't have a real opinion on it, but space? Space colors aren't really dress wear and it wasn't too much of a good idea to have a space themed dance. Some didn't want to go because they didn't have the colors to do so. As a joke, but very true. There weren't enough colored people."
Homecoming court is decided by the students who vote for the same person. This year the homecoming court was mad about the final vote. Anna Brady and Jack Ramsy won this year. 10, Jeramiah Bock said, "I don't know the homecoming court. I don't really care for it. It just introduced the students. And I personally don't know them, but i'm happy too see that they are going forward with their lives."