Students Learn New Automotive Skills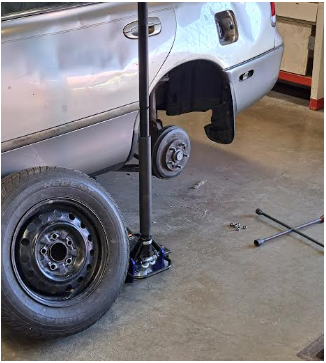 For those who aren't wanting to spend hundreds of dollars every time their car has a problem, this class is perfect. Alton High School has multiple classes related to working on vehicles. One of those is Automotive Technology.
Jeffery Warren, the teacher of Automotive Technology, has worked at the school for the last 30 years. He said, "I have been working with trucks, tractors, bulldozers, and other things of that sort since I was 12." Warren has plenty of experience in which he uses to teach Automotive Technology. 
Automotive Technology allows students to get up close and personal with projects that they get to choose from throughout the week. Students are expected to meet a weekly quota, with one day of the week being used for classroom time. Classroom time is used for everyone to work and learn something as one big group or do tests together. Students that attend Automotive Technology choose their own assignments as well as the people they are going to be working with.
Recently, Automotive Technology went on a field trip to Lewis and Clark Community College where the students learned about Biodiesel and were able to tour one of three garage shops that Lewis and Clark Community College has to offer. While touring the garage shops, students learned that if they started working on medium to large vehicles, the first couple of years would mostly be changing oil and rotating tires and making up to $25 hourly. After learning about the pay and working in Alton High School's garage shop, junior Marvia Lawrence said, "I didn't plan on working in the automotive industry before taking Automotive Technology, but after taking the class, I am considering it as an option."
Overall, the Automotive Technology class is a great opportunity for students to learn valuable skills in life and be able to work on their own vehicles. It also gives people a chance to go into a good-paying industry that is always looking for new workers.