Book Club Showcase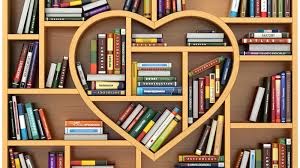 The book club is back after being dormant last year and is revamped for the 2021-2022 school year.
The club was made for students and staff to socialize and engage over the love of reading. They also have discussions about the different books they read also.
Fiona Griswold and Josh Adams run the club. Griswold is a librarian and Adams is a teacher at Alton High. They are new to Alton High School.
Book club meetings take place on the second Monday of every month. They will take place right after school at 3:15 in the library. N
The schedule was made to cater to the needs of certain students."We wanted to make the schedule very student-centric", Griswold said. "We want students to be able to make it to the meetings."
There is no grade requirement to join the book club. "We want all students to be able to join [Book Club]," Griswold said. There's also no age requirement either.
AHS Book club may have events regarding what they were reading and discussion later on. There might be different locations where they would go for meetings as well.
There will be reading assignments that members will do. Students will have a month to read a book and they will discuss it the next they meet up. As for how they're reading, they are going with a thematic style.
 A thematic approach is reading from the same genre as opposed to reading the same book. For instance, instead of picking a specific fantasy book, you can pick any book in the fantasy genre to read. They went for a thematic approach to put a twist on traditional book club reading assignments to stand out and be original.
In conclusion, the book club is here for all students to join. For those who are interested in further information, you can email Josh Adams or Fiona Griswold for questions. If you cannot email them at the time, you can always go to the library to meet up with Mrs. Griswold and ask questions there.