Robotics Club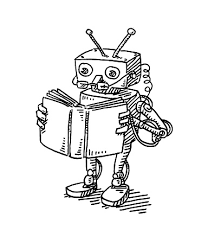 The Robotics club has been a prominent program for years at AHS and it is coming back for the 2021-22 school year.
Alton High School teacher Brian Bergin is a sponsor for the club alongside Tyrone Stephens. "Me and Tyrone help each other run the club by working in many different roles needed," Bergin said. Bergin and Stephens began working together last year during the pandemic.
The robotic club is a part of the FIRST organization. The FIRST organization is divided into three sections with FIRST Lego League being elementary kids, FIRST Tech Challenge being middle schoolers, and FIRST Robotics Competition being high schools. Multiple schools around the area are also a part of FIRST.
Every year, Alton builds a robot and competes with other schools in a competition where they do certain challenges to determine superiority. " The challenges vary from robot combat to robot shooting contests", Bergin said. There's no prize like money or a trophy for the contest, however, just the glory of winning.
One thing that can be deemed as a prize is scholarships. Millions and millions of dollars of scholarships are given out to participants competing. Schools like SLU, SIUE, and others in the area are notable colleges that lookout for potential students.
Although some schools have fees for entering, joining the robotic club in Alton is free. However, there is a fee for you to pay to join the competition and fees for getting the equipment to construct them. The fees for entering the competition can range from 50-100 dollars.
Students in the Robotic club put hours upon hours in constructing in order to present in the spring. Some students do for scholarships, some for glory but mainly for fun. If you're interested in the robotics club, email Mr. Bergin ([email protected] ) for more information.