ANNOUNCEMENTS FOR FRIDAY APRIL 9, 2021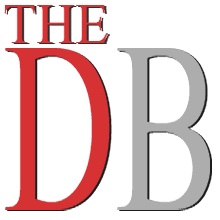 GOOD AFTERNNON ALTON HIGH
HERE ARE YOUR ANNOUNCEMENTS FOR FRIDAY APRIL 9, 2021
Get a head start on next year and register for summer school.
The forms are located in the Guidance Office
FCCLA is hosting the first annual Cancer Awareness Walk on Saturday, May 1, 2021 from 4:30 to 7:30 at the Alton High School. Participants may arrive during that time to walk around the school which will be lined with signs and stands about the different cancers that have affected our Redbird Community the past few years
Admission is $5 with proceeds going to the AHS Relay for Life team for the American Cancer Society. This event is open to the public.
WANT TO WORK FOR THE FBI
The Future Agents in Training (FAIT) Academy will take place on the campus of Lewis and Clark Community College on June 22-23, 2021.  This is a two-day program for high school juniors and seniors who live within the FBI Springfield Division area of operation. FAIT is a chance for high school students to learn about the FBI and career opportunities with the FBI.  Feel free to share the attached letter with your students and their families.
PARKING FOR 2021-2022
Sophomores and Juniors it is time to start thinking about parking for the upcoming 2021-2022 school year.  Please check your emails for how the parking process will be conducted next year.  The email will also contain a link to a Google Form where you identify your top 3 choices of a parking spot.  If you have any questions please see the parking department in the 3rd floor office room B353.
UPCOMING VIRTUAL COLLEGE VISITS
ANYTIME…
EUREKA COLLEGE
MCKENDREE UNIVERSITY
MIZZOU
MURRAY STATE
UNIV OF TENNESEE-MARTIN
VINCENNES UNIVERSITY
WESTERN ILLINOIS UNIVERSITY
FOR MORE INFO CONTACT THE GUIDANCE DEPARTMENT
UPCOMING ATHLETIC EVENTS
TUESDAY APRIL 13TH BOYS TENNIS @ 3:30
WEDNESDAY APRIL 14TH NHS VS STUDENT VOLLEYBALLL @ 6:00
THURSDAY APRIL 15TH BOYS TENNIS @ 3:30 AND BASEBALL @ 4:30
UPCOMING ATHLETIC EVENTS
FRIDAY APRIL 16TH FOOTBALL VS BELLEVILLE WEST—SENIOR NIGHT
SATURDAY APRIL 17TH SOFTBALL @ 10:00
BOYS SOCCER @ 10:45 @ PUBLIC SCHOOL STADIUM
DANCE @ 11:30
SOFTBALL @ 12:00
GIRLS SOCCER @ 12:30 @ PUBLIC SCHOOL STADIUM
AND FINALLY…
"Redbirds,
Thanks to those of you who are consistently wearing your student ID.  Please continue to do so everyday, as this will be the building expectation until the end of the school year.  
For those of you who do not have an ID, you can report to Room B205 tomorrow between 7:30 – 7:50 to have your picture taken and receive your ID.
Any questions about ID's can be directed to Mr. Bannister.
Thanks for Watching Alton High