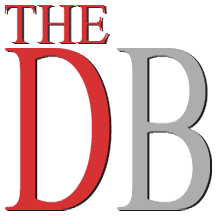 GOOD AFTERNOON ALTON HIGH, THIS IS JEREMY MALOTT AND CHRISTOPHER RUNION WITH YOUR WEEKEND WEATHER.
SATURDAY BRINGS PERIODS OF RAIN AND SNOW. THE HIGH WILL BE 38. SATURDAY NIGHT WILL BE MOSTLY CLOUDY WITH A LOW OF 30.
SUNDAY WILL BE MOSTLY CLOUDY. THE HIGH WILL BE 46. SUNDAY NIGHT WILL ALSO BE MOSTLY CLOUDY WITH A LOW OF 33.
THANKS FOR WATCHING, THIS HAS BEEN
JEREMY MALOTT AND CHRISTOPHER RUNION WITH YOUR WEEKEND WEATHER.
GOOD AFTERNOON ALTON HIGH
I'M _____________ AND I'M ____________ AND HERE ARE YOUR ANNOUNCEMENTS FOR THURSDAY MARCH 1, 2020
Practice good Hygiene
Avoid touching eyes, nose and mouth
Why? Hands touch many surfaces and can pick up viruses. Once contaminated, hands can transfer the virus to your eyes, nose or mouth. From there, the virus can enter your body and can make you sick.
TRIVIA QUESTION
WHO WAS THE YOUNGEST PRESIDENT OF THE UNITED STATES?
We'll give you the answer at the end of the announcements.
NHS is having a Student v Staff Basketball Game Wednesday, March 18th, at 6:30pm in the AHS Gymnasium. All proceeds for the event are going to the nonprofit Relay for Life, which benefits the American Cancer Society. Admission is $3 for a student with their ID. 
Popular staff such as Spainhour, Fortschneider, and Banister will be playing in the game. There will be raffles and crowd interactive games at the event, including a Throw a Pie in a Teacher's Face contest. Voting for this contest will be held during lunches next week and at the game, student's can vote for which teacher gets a pie thrown at them, as well as enter to throw the pie themselves!
Teacher participating in this contest are Lauschke, Hawthorne, Hilgert, Banister, and Nemec. One entrance in the contest is $1. 
Any Junior interested in the Riverbend CEO program for their Senior year should visit www.riverbendceo.com and fill out an application! All applications are due on March 31. CEO is an off campus class that meets during early bird and 1st hour, where students learn about local business practices and owning their own business. Please see your guidance counselor for more information. 
THINKING ABOUT PROM
Juniors and Seniors, 
 Are you thinking about going to Prom? Do you have any library books or textbooks you have not turned in? If so, please get them turned into the library as soon as possible so you will be able to purchase your prom ticket.
Attention All Alton High School girls, 
Do you want to be empowered! On April 9, 2020, there will be an "I AM EMPOWERED" Young Women's Conference held at SIUE. 
You will learn ways to handle your anger, resolve conflicts peacefully, improve your 
self-esteem and make new friends. 
Sign up in Student Services (across from the cafeteria) 
ATTENTION: HIGH SCHOOL SENIORS!
BE THE FIRST TO ENROLL
FOR 2020 SUMMER & FALL
AT LEWIS & CLARK COMMUNITY COLLEGE
SIGN UP WITH YOUR HIGH SCHOOL COUNSELOR!
MARCH 20TH @ 9:30
UPCOMING COLLEGE VISITS
MAKE SURE YOU SIGN UP IN GUIDANCE
MOST VISITS ARE HOSTED IN THE LIBRARY
ILLINOIS COLLEGE
FRIDAY MARCH 27TH @ 1:45
THEY ARE LOCATED IN JACKSONVILLE, IL
AND HAVE AN ENROLLMENT OF 1050
THEY PARTICIPATE IN NCAA DIV III FOR ATHLETICS
BLACKBURN COLLEGE WILL BE HERE
MONDAY MARCH 30TH @ 1:45
THEY ARE LOCATED IN CARLINVILLE, IL
AND HAVE AN ENROLLMENT 600
THEY PARTICIPATE IN NCAA DIV III FOR ATHLETICS
FROM THE TATLER
Time is running out to pre-order your son or daughter's 2019-2020 Tatler. We have VERY limited quantities of books, so it is imperative that you order your book as soon as possible, go to 
https://www.jostens.com to order your book today!
The Tatler is a nationally award-winning yearbook, we are so excited and proud to share all of our hard work and creativity with you!
SAT TEST PREP WORD OF THE DAY
stalwart
adjective: dependable; inured to fatigue or hardships
Despite all the criticism directed at the President during this scandal, Lisa has remained his stalwart supporter.
TRIVIA QUESTION ANSWER
WHO WAS THE YOUNGEST PRESIDENT OF THE UNITED STATES?
THEODORE ROOSEVELT HE WAS 42
AND FINALLY…LET'S TALK ABOUT WASHING OUR HANDS
80% of communicable diseases are transferred by touch
The most critical times for hand washing are before preparing food and after going to the bathroom.
The recommended washing time is 15 seconds. The ideal washing time is 30 seconds.
Most bacteria on our hands is on the fingertips and under the nails
Damp hands are 1,000x more likely to spread bacteria than dry hands
Only 20% of people dry their hands after washing
Re-usable cloth towels harbor millions of bacteria. Disposable paper towels are the most sanitary means of drying hands.
THANKS FOR WATCHING AND CHECK US OUT AT
thedailybird.org
And @ahsdailybird on twitter