April Gray c/o 1997 Where Are they Now?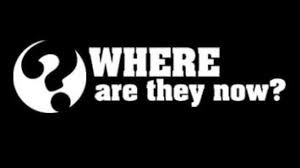 GRADUATION YEAR: 1997
POST HS PURSUITS (EDUCATION/EMPLOYMENT): I managed a retail store while I worked on my undergrad degree in Mass Communications at SIUE. After graduation, I worked as a Community Director at March of Dimes. I made the decision to leave to pursue substitute teaching, of all things! I was interested in getting my Master's in Education, but wanted to be sure I liked teaching before I actually went back to school. During the time I worked on my master's at Greenville College, I worked at JC Penney and eventually entered into management there. My early career experience was a back-and-forth between media, management, and education. I loved them all!!
CAREER: As far as teaching goes, I am currently the Media Adviser for The Redbird Word and teach students all the must-knows about journalism. This year, I am also teaching College Prep English 2 & 3. Previously, I have taught sixth grade English Language Arts and homeschooled my own kiddos.
HOBBIES AND INTERESTS: I love to do anything and everything outdoors! Hiking, kayaking, bird watching, camping, even just staring at the sunset. I'm also a huge fan of live music, so I never pass up a chance to go to a concert.
FONDEST HS MEMORY: My top high school memory was travelling to Washington D.C. my senior year to attend the national high school journalism convention. It was so cool to get to meet students from all over the U.S.!
ADVICE FOR CURRENT HS STUDENTS: Enjoy the moment, but also take your high school experience seriously. Always be on the lookout for experiences that teach you to work with others and take accountability. These skills will help you a ton after high school!
DID YOU PARTICIPATE IN SPORTS AFTER HS: Nope, never.
DO YOU REGRET ANYTHING FROM HS: I don't believe in regrets. In the words of Adele, "Regrets and mistakes, they're memories made."