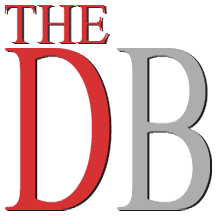 GOOD AFTERNOON ALTON HIGH
I'M _____________ AND I'M ____________ AND HERE ARE YOUR ANNOUNCEMENTS FOR THURSDAY JANUARY 16, 2020
TRIVIA QUESTION
NAME THE LONGEST RIVER IN THE US?
We'll give you the answer at the end of the announcements.
Benjamin Franklin was born
January 17, 1706. During this
week each year those of us in
the Graphic Arts celebrate
Graphic Communications Week
in honor of Franklin's
contributions to our industry.
POLITICAL LIFE AND BIRTHDAY
Political Life and Birthday
Ben Franklin was not only involved in the printing industry, but also had a successful political career. He acted as governor of Pennsylvania from 1785 to 1788 and represented Pennsylvania as a colony.
Franklin's loyalty to England was reflected in his politics until the Stamp Act was introduced which led to his attempt to unite the colonies against England. He was also primarily responsible for persuading France to align with the Colonies during the Revolutionary War
If you are interested in Graphic Design, Screen printing, photography, dye sublimation or other areas in the applied and graphic arts, consider taking the following classes at AHS:
Graphic Principles
Intro to Graphic Communications
Graphic Communications 1 and 2
Digital Photography
See Ms. Browning in A101 or a member of the Graphic Design Club for more information.
Congratulations to the following students for being selected to the ILMEA All-State 
Fletcher Leonard, 2nd year
Ben Duke
Ethan Plate
Audrey Neace, 3rd year
Ryleigh Baldwin
Micah Logan
John Durrwachter
Don't know what you want to do with your life?  Participate in Saturday Scholars to get some ideas.  Saturday Scholars is a February Lecture series /field trip program which provide guest specialists on the following topics:
– "Medicines from Plants- A Nexus of Biodiversity"
– "St. Louis Aquarium at Union station with Optional Ferris Wheel Ride" 
– "Creative Process of a Cartoonist, Children's Book Author…"
– "Next Generation Geospatial Intelligence"
If you have missed Saturday Scholars, please see Mrs. Laaker in B307 for the application. All forms and money are due on Friday, Jan. 10th.  Please turn in both to the book keeper or Mrs. Laaker in B307.  The program costs $50 and covers all lectures, field trips and a t-shirt.
There is going to be an open court for Boys Tennis at Principia College starting Tues. Jan. 14 from 6:45 – 8:15 pm. Sessions will be on Tuesdays and Thursdays. 
SAT TEST PREP WORD OF THE DAY
whimsical
adjective: determined by impulse or whim rather than by necessity or reason
Adults look to kids and envy their whimsical nature at times, wishing that they could act without reason and play without limitation.
TRIVIA QUESTION ANSWER
NAME THE LONGEST RIVER IN THE US?
MISSOURI
THANKS FOR WATCHING AND CHECK US OUT AT
thedailybird.org
And @ahsdailybird on twitter