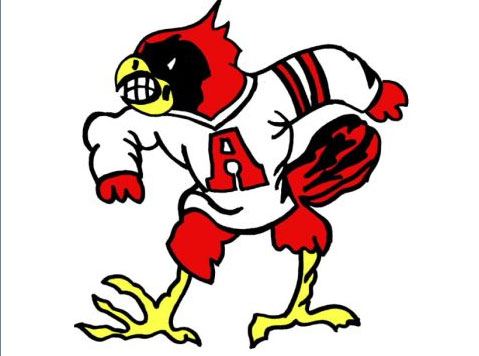 GOOD AFTERNOON ALTON HIGH
I'M _____________ AND I'M ____________ AND HERE ARE YOUR ANNOUNCEMENTS FOR TUESDAY JANUARY 14, 2020
TRIVIA QUESTION
RAIN CONTAINS WHICH VITAMIN?
We'll give you the answer at the end of the announcements.
Benjamin Franklin was born
January 17, 1706. During this
week each year those of us in
the Graphic Arts celebrate
Graphic Communications Week
in honor of Franklin's
contributions to our industry.
Early Life 
In recognition of Graphic Communications Week, which starts today, we will be reading daily Benjamin Franklin facts. Born in Massachusetts in 1706, Ben Franklin was one of 17 children. As a young boy, he only received two years of formal education inside a classroom. At the age of 12, Franklin joined his family's soap and candle making business which required him to teach himself the rest of the basic knowledge he had. As a teenager, his parents sent him to live with his brother so that he could learn the printing trade. Franklin also wrote entries for his brother's newspaper under the pseudonym "Silence Dogood.
EARLY PRINTING CAREER
Ben Franklin was first introduced to printing by his brother named James. Franklin started working as an apprentice for his brother at age 12 and signed an indenture for apprenticeship until he turned 21. Around when he was 17, Franklin was writing articles under the pseudonym "Silence Dogood". His brother did not agree with this and this caused their falling out and also caused Franklin to run away to Philadelphia. When he was 22 he entered a business partnership with Hugh Meredith to start a printing company. Meredith's father gave them a loan which they used to rent a house and import printing equipment from England. Their very first customer was a farmer who happened to be referred by a friend.
If you are interested in Graphic Design, Screen printing, photography, dye sublimation or other areas in the applied and graphic arts, consider taking the following classes at AHS:
Graphic Principles
Intro to Graphic Communications
Graphic Communications 1 and 2
Digital Photography
See Ms. Browning in A101 or a member of the Graphic Design Club for more information.
Don't know what you want to do with your life?  Participate in Saturday Scholars to get some ideas.  Saturday Scholars is a February Lecture series /field trip program which provide guest specialists on the following topics:
– "Medicines from Plants- A Nexus of Biodiversity"
– "St. Louis Aquarium at Union station with Optional Ferris Wheel Ride" 
– "Creative Process of a Cartoonist, Children's Book Author…"
– "Next Generation Geospatial Intelligence"
If you have missed Saturday Scholars, please see Mrs. Laaker in B307 for the application. All forms and money are due on Friday, Jan. 10th.  Please turn in both to the book keeper or Mrs. Laaker in B307.  The program costs $50 and covers all lectures, field trips and a t-shirt.
There is going to be an open court for Boys Tennis at Principia College starting Tues. Jan. 14 from 6:45 – 8:15 pm. Sessions will be on Tuesdays and Thursdays. 
ATHLETIC EVENTS
TUESDAY 1/14
GIRLS BASKETBALL @ 7:30
SAT TEST PREP WORD OF THE DAY
buttress
verb: make stronger or defensible
China's economy has been buttressed by a global demand for the electronic parts the country manufactures.
.
TRIVIA QUESTION ANSWER
RAIN CONTAINS WHICH VITAMIN?
B12
THANKS FOR WATCHING AND CHECK US OUT AT
thedailybird.org
And @ahsdailybird on twitter