ANNOUNCEMENTS FOR MONDAY JANUARY 13, 2020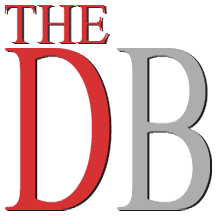 GOOD AFTERNOON ALTON HIGH
I'M _____________ AND I'M ____________ AND HERE ARE YOUR ANNOUNCEMENTS FOR MONDAY JANUARY 13, 2020
TRIVIA QUESTION
WHAT WAST THE NAME OF MARCEL'S MONKEY IN FRIENDS?
We'll give you the answer at the end of the announcements.
Congratulations to the AHS Sophomore Math Team.  They placed 4th at the Excellence in Mathematics Competition held at  St. Louis Community College at Forest Park. The team consists of Elias Hill, Paige Ontis, Connor Mathus, and Savannah Scheffel
"If you would like to attend the Empowered 2B Me girl group with Mrs. Gray and Mrs. Wittman please sign up in Student Services. The group will begin on Jan 14th, 5th hour and will meet every other week.
Don't know what you want to do with your life?  Participate in Saturday Scholars to get some ideas.  Saturday Scholars is a February Lecture series /field trip program which provide guest specialists on the following topics:
– "Medicines from Plants- A Nexus of Biodiversity"
– "St. Louis Aquarium at Union station with Optional Ferris Wheel Ride" 
– "Creative Process of a Cartoonist, Children's Book Author…"
– "Next Generation Geospatial Intelligence"
If you have missed Saturday Scholars, please see Mrs. Laaker in B307 for the application. All forms and money are due on Friday, Jan. 10th.  Please turn in both to the book keeper or Mrs. Laaker in B307.  The program costs $50 and covers all lectures, field trips and a t-shirt.
There is going to be an open court for Boys Tennis at Principia College starting Tues. Jan. 14 from 6:45 – 8:15 pm. Sessions will be on Tuesdays and Thursdays. 
ATHLETIC EVENTS
MONDAY 1/13
COED BOWLING @ 3:30
ATHLETIC EVENTS
TUESDAY 1/14
GIRLS BASKETBALL @ 7:30
SAT TEST PREP WORD OF THE DAY
impermeable
adjective: does not allow fluids to pass through
The sand bags placed on the river formed an impermeable barrier, protecting the town from flooding.
TRIVIA QUESTION ANSWER
WHAT WAST THE NAME OF MARCEL'S MONKEY IN FRIENDS?
KATIE
THANKS FOR WATCHING AND CHECK US OUT AT
thedailybird.org
And @ahsdailybird on twitter