ANNOUNCEMENTS FOR THURSDAY JANUARY 9, 2020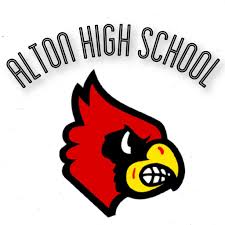 GOOD AFTERNOON ALTON HIGH
I'M _____________ AND I'M ____________ AND HERE ARE YOUR ANNOUNCEMENTS FOR THURSDAY JANAURY 9, 2020
TRIVIA QUESTION
Every action has an equal and opposite reaction. Who proposed this law?
We'll give you the answer at the end of the announcements.
"If you would like to attend the Empowered 2B Me girl group with Mrs. Gray and Mrs. Wittman please sign up in Student Services. The group will begin on Jan 14th, 5th hour and will meet every other week.
BASEBALL MEETING
There will be an informational meeting Thu morning at 8:15 in room B205 for anyone interested in playing baseball this Spring.  Students with an early bird class can stop by Coach Harper's room (B153) sometime Thu or Fri.
GERMAN EXCHANGE STUDENTS
16 EXCHANGE STUDENTS WILL BE AT AHS FROM APRIL 15 TO MAY 1.  IF YOU ARE INTERESTED IN HOSTING A STUDENT CONTACT MS. WIMP IN ROOM B150
Don't know what you want to do with your life?  Participate in Saturday Scholars to get some ideas.  Saturday Scholars is a February Lecture series /field trip program which provide guest specialists on the following topics:
– "Medicines from Plants- A Nexus of Biodiversity"
– "St. Louis Aquarium at Union station with Optional Ferris Wheel Ride" 
– "Creative Process of a Cartoonist, Children's Book Author…"
– "Next Generation Geospatial Intelligence"
If you have missed Saturday Scholars, please see Mrs. Laaker in B307 for the application. All forms and money are due on Friday, Jan. 10th.  Please turn in both to the book keeper or Mrs. Laaker in B307.  The program costs $50 and covers all lectures, field trips and a t-shirt.
There is going to be an open court for Boys Tennis at Principia College starting Tues. Jan. 14 from 6:45 – 8:15 pm. Sessions will be on Tuesdays and Thursdays. 
ATHLETIC EVENTS
THURSDAY 1/9
GIRLS VARSITY BASKETBALL
ATHLETIC EVENTS
FRIDAY 1/10
BOYS VARSITY BASKETBALL
SAT TEST PREP WORD OF THE DAY
entrenched
adjective: fixed firmly or securely
By the time we reach 60-years old, most of our habits are so entrenched that it is difficult for us to change.
TRIVIA QUESTION ANSWER
Every action has an equal and opposite reaction. Who proposed this law?
NEWTON
THANKS FOR WATCHING AND CHECK US OUT AT
thedailybird.org
And @ahsdailybird on twitter