ANNOUNCEMENTS FOR WEDNESDAY JANAURY 8, 2020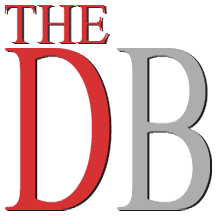 Hang on for a minute...we're trying to find some more stories you might like.
GOOD AFTERNOON ALTON HIGH
I'M _____________ AND I'M ____________ AND HERE ARE YOUR ANNOUNCEMENTS FOR WEDNESDAY JANUARY 8, 2020
TRIVIA QUESTION
In which country was the game Chinese checkers invented?
We'll give you the answer at the end of the announcements.
BASEBALL MEETING
There will be an informational meeting Thu morning at 8:15 in room B205 for anyone interested in playing baseball this Spring.  Students with an early bird class can stop by Coach Harper's room (B153) sometime Thu or Fri.
GERMAN EXCHANGE STUDENTS
16 EXCHANGE STUDENTS WILL BE AT AHS FROM APRIL 15 TO MAY 1.  IF YOU ARE INTERESTED IN HOSTING A STUDENT CONTACT MS. WIMP IN ROOM B150
ATHLETIC EVENTS
TUESDAY 1/7
BOYS AND GIRLS VARSITY BOWLING
ATHLETIC EVENTS
THURSDAY 1/9
GIRLS VARSITY BASKETBALL
ATHLETIC EVENTS
FRIDAY 1/10
BOYS VARSITY BASKETBALL
SAT TEST PREP WORD OF THE DAY
unstinting
adjective: very generous
Helen is unstinting with her time, often spending hours at the house of a sick friend.
TRIVIA QUESTION ANSWER
In which country was the game Chinese checkers invented?
GERMANY
THANKS FOR WATCHING AND CHECK US OUT AT
thedailybird.org
And @ahsdailybird on twitter