ANNOUNCEMENTS FOR WEDNESDAY DECEMBER 11, 2019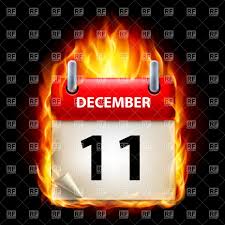 IT'S WEDNESDAY DECEMBER 11TH AND IT'S TIME FOR THE DAILY BIRD
IN TODAY'S EDITION…
FINAL EXAM SCHEDULE
CHOIR CONCERT DETAILS
AND…RETURNING TEXTBOOKS
GOOD AFTERNOON ALTON HIGH
I'M _____________ AND I'M ____________ AND HERE ARE YOUR ANNOUNCEMENTS FOR WEDNESDAY DECEMBER 11, 2019
TRIVIA QUESTION
COMPLETE THIS FAMOUS LINE FROM ELF: THE BEST WAY TO SPREAD CHRISTMAS CHEER IS
WE'LL GIVE YOU THE ANSWER AT THE END OF THE ANNOUNCEMENTS
FINAL EXAM SCHEDULE
WEDNESDAY DECEMBER 18TH
1ST HOUR 8:45 TO 10:15
2ND HOUR 10:20 TO 11:50
FINAL EXAM SCHEDULE
THURSDAY DECEMBER 19TH
3RD HOUR 8:45 TO 10:15
4TH HOUR 10:20 TO 11:50
FINAL EXAM SCHEDULE
FRIDAY DECEMBER 20TH
5TH HOUR 8:45 TO 10:15
6TH HOUR 10:20 TO 11:50
Graphic Design Club will be selling Christmas sweatshirts, redbird earbuds with earbud cases, bags, and ornaments during all lunch periods starting Tuesday December 10 through Thursday December 12. All items are between $3-$5 and would make great gifts for friends and family. 
FROM THE LIBRARY
With the end of the first semester quickly approaching, please make sure to return any library books still checked out unless you have made other arrangements with library staff. This includes books checked out for 1st or 2nd quarter English class book completions, Communicating speeches, or reading for pleasure. The books need to be returned BEFORE you leave for Christmas break. Any books that are not returned will be considered overdue and will be charged a fine of 10 cents per day.
TEXTBOOKS
StudentS that are December grads need to make sure they turn in all textbooks to the library after their finals and before they leave. Any books not turned in will have the cost of the textbook added to their account.
Students that are taking a semester class need to turn in their textbook for that class after that final unless you are taking the other semester of that class second semester.
If you are not sure, stop by the library and we can check for you.
THE HOLIDAY CHOIR CONCERT IS THIS THURSDAY DECEMBER 12TH AT 7:00 PM
ATHLETIC EVENTS NEXT
FRIDAY DECEMBER 13TH BOYS BASKETBALL @ 7:30
BOSSE SHOOTOUT FAN BUS
THERE WILL BE A CHARTER FAN BUS TO THE BOSSE SHOOTOUT IN EVANSVILLE, IN SATURDAY DECEMBER 21ST
BUS DEPARTS AT 10:30
COST $20…DOES NOT INCLUDE TICKET TO THE GAME AND CAN BE PURCHASED IN THE ATHLETIC OFFICE
PRESALE ENDS DECEMBER 19TH
GAME TIME IS 3PM VS CASTLE HIGH
TEST PREP WORD OF THE DAY
gerrymander
verb: to manipulate voting districts in order to favor a particular political party
Years ago, savvy politicians had gerrymandered the city center to ensure their re-election
FINAL EXAM TIPS
FINALS ARE JUST AROUND THE CORNER…
HERE ARE SOME TIPS TO HELP YOU PREPARE…
Reorganize your notes.
Evaluate and reorganize your notes into what's important, outlining important concepts, formulas dates and definitions so they're easy to understand.
TRIVIA ANSWER
COMPLETE THIS FAMOUS LINE FROM ELF: THE BEST WAY TO SPREAD CHRISTMAS CHEER IS
 
 
SIGN LOUD FOR ALL TO HEAR
THANKS FOR WATCHING AND CHECK US OUT AT
thedailybird.org
And @ahsdailybird on twitter