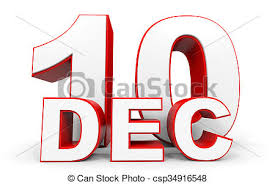 IT'S TUESDAY DECEMBER 10TH AND IT'S TIME FOR THE DAILY BIRD
IN TODAY'S EDITION…
FINAL EXAM SCHEDULE
CHOIR CONCERT DETAILS
AND…RETURNING TEXTBOOKS
GOOD AFTERNOON ALTON HIGH
I'M _____________ AND I'M ____________ AND HERE ARE YOUR ANNOUNCEMENTS FOR FRIDAY DECEMBER 6, 2019
TRIVIA QUESTION
NAME THE MOST ORDERED FOOD IN America?
WE'LL GIVE YOU THE ANSWER AT THE END OF THE ANNOUNCEMENTS
FINAL EXAM SCHEDULE
WEDNESDAY DECEMBER 18TH
1ST HOUR 8:45 TO 10:15
2ND HOUR 10:20 TO 11:50
FINAL EXAM SCHEDULE
THURSDAY DECEMBER 19TH
3RD HOUR 8:45 TO 10:15
4TH HOUR 10:20 TO 11:50
FINAL EXAM SCHEDULE
FRIDAY DECEMBER 20TH
5TH HOUR 8:45 TO 10:15
6TH HOUR 10:20 TO 11:50
Graphic Design Club will be selling Christmas sweatshirts, redbird earbuds with earbud cases, bags, and ornaments during all lunch periods starting Tuesday December 10 through Thursday December 12. All items are between $3-$5 and would make great gifts for friends and family. 
FROM THE LIBRARY
With the end of the first semester quickly approaching, please make sure to return any library books still checked out unless you have made other arrangements with library staff. This includes books checked out for 1st or 2nd quarter English class book completions, Communicating speeches, or reading for pleasure. The books need to be returned BEFORE you leave for Christmas break. Any books that are not returned will be considered overdue and will be charged a fine of 10 cents per day.
TEXTBOOKS
StudentS that are December grads need to make sure they turn in all textbooks to the library after their finals and before they leave. Any books not turned in will have the cost of the textbook added to their account.
Students that are taking a semester class need to turn in their textbook for that class after that final unless you are taking the other semester of that class second semester.
If you are not sure, stop by the library and we can check for you.
THE HOLIDAY CHOIR CONCERT IS THIS THURSDAY DECEMBER 12TH AT 7:00 PM
ATHLETIC EVENTS
TUESDAY DECEMBER 10TH
BOYS/GIRLS BOWLING @ 3:30
BOYS BASKETBALL @ 7:30
ATHLETIC EVENTS NEXT
FRIDAY DECEMBER 13TH BOYS BASKETBALL @ 7:30
BOSSE SHOOTOUT FAN BUS
THERE WILL BE A CHARTER FAN BUS TO THE BOSSE SHOOTOUT IN EVANSVILLE, IN SATURDAY DECEMBER 21ST
BUS DEPARTS AT 10:30
COST $20…DOES NOT INCLUDE TICKET TO THE GAME AND CAN BE PURCHASED IN THE ATHLETIC OFFICE
PRESALE ENDS DECEMBER 19TH
GAME TIME IS 3PM VS CASTLE HIGH
ATHLETIC RESULTS
A big congrats on a great weekend to the various teams and Rebird student-athletes
Fresh Wrestling team took 2nd place Friday night at GCHS Wrestling Tournament
Varsity Boys Wrestling team with two wins on Saturday 
Beat Morton 36-34, Beat Richwoods 56-24, and Lost to Bloomington 18-51.  
ATHLETIC RESULTS
Varsity Boys Basketball swept the weekend with a win at JCHS on Friday night a day win at Marion Shootout on Saturday. 
The boys bowling tEam finished 6th out of 16 teams at Abe Lincoln Bowling Tourn today. Team avg was a 199.57. Leading the boys was Danny Laslie with a total pin fall of 1376 averaging 229.3 and finishing 3rd for the tourn. Clayton Pilger had a great day with a pin fall of 1299 for 10th. Even bigger news was: A HUGE Congrats to Redbird Bryce Summers on his 300 game today at Abe Lincoln Bowling TournAMENT in SPRINGFIELD
 
TEST PREP WORD OF THE DAY
cavalier
adjective: given to haughty disregard of others
Percy dismissed the issue with a cavalier wave of his hand.
FINAL EXAM TIPS
FINALS ARE JUST AROUND THE CORNER…
HERE ARE SOME TIPS TO HELP YOU PREPARE…
Pace yourself.
Make sure you stay focused and don't burn yourself out. A great way to do so is to pace yourself rather than opting for the dreaded all-nighter. You can easily pace yourself by following tips like starting early, creating a study schedule and taking breaks when necessary!
TRIVIA ANSWER
NAME THE MOST ORDERED FOOD IN America?
 
 
FRIED CHICKEN
THANKS FOR WATCHING AND CHECK US OUT AT
thedailybird.org
And @ahsdailybird on twitter