ANNOUNCEMENTS FOR TUESDAY DECEMBER 3, 2019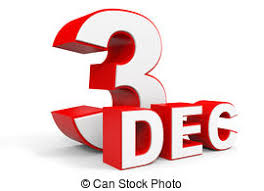 IT'S TUESDAY DECEMBER 3RD AND IT'S TIME FOR THE DAILY BIRD
IN TODAY'S EDITION…
THIS WEEK'S ATHLETIC SCHEDULE
FINAL EXAM TEST TIPS
AND…DAILY TRIVIA
GOOD AFTERNOON ALTON HIGH
I'M _____________ AND I'M ____________ AND HERE ARE YOUR ANNOUNCEMENTS FOR THURSDAY NOVEMBER7, 2019
TRIVIA QUESTION
NAME THE BIGGEST ISLAND IN THE WORLD 
WE'LL GIVE YOU THE ANSWER AT THE END OF THE ANNOUNCEMENTS
Attention Seniors
Baby Advertisements or Public Display of Affection Ads are due December 6, 2019 for the 2020 yearbook. Do not forget to get photographs and messages to us prior to that date. Pick up an order form in A119… you can email photographs, designs, and messages to [email protected] Please make checks or money orders payable to Alton High School.
Lewis and Clark College
Scholarship Applications for 2020-2021
Available Nov. 1 – Mar. 1
Students planning to enroll at L&C for the 2020-2021 academic year are encouraged to apply for scholarships. The deadline is March 1, 2020. Awards are announced in April. To complete an application, students should visit http://www.lc.edu/scholarships/ and click the Apply Now button. More than 100 scholarships valued at approximately $300,000 are available. Students of all ages, academic abilities and fields of study are welcome to apply.
For more info, contact Alex Ruiz at (618) 468-2011 or [email protected]
(If they're a prospective student or previously took dual credit courses in high school and don't know their Blazernet info, they can contact the [email protected]).
ADVENT CALENDARS
German Club is selling Advent calendars again this year. They are from Germany and contain German chocolate. If you would like to buy one, please contact a German Club member or see Frau Wimp in B150
COLLEGE VISITS
MCKENDREE UNIVERSITY 
WEDNESDAY DECEMBER 4TH @ 9:00
MCKENDREE IS LOCATED IN LEBANON, ILLINOIS AND HAS AN ENROLLMENT OF 4500. THEY PARTICIPATE IN DIVISION II FOR ATHLETICS
ATHLETIC EVENTS
TUESDAY DECEMBER 3RD
BOYS AND GIRLS BOWLING @ 3:30
THURSDAY 12/5
WRESTLING @ 6:00
TEST PREP WORD OF THE DAY
dissemble
verb: conceal one's true motives, usually through deceit
To get close to the senator, the assassin dissembled his intentions, convincing many people that he was a reporter for a well-known newspaper.
FINAL EXAM TIPS
FINALS ARE JUST AROUND THE CORNER…
HERE ARE SOME TIPS TO HELP YOU PREPARE…
Start early.
If you always start ahead of schedule, you'll never be cramming the night before an exam. You'll almost always perform better in doing so!
TRIVIA ANSWER
NAME THE BIGGEST ISLAND IN THE WORLD 
GREENLAND WITH AN AREA OF OVER 2 MILLION SQUARE KILOMETERS
THANKS FOR WATCHING AND CHECK US OUT AT
thedailybird.org
And @ahsdailybird on twitter