Lovejoy Leaves Lasting Legacy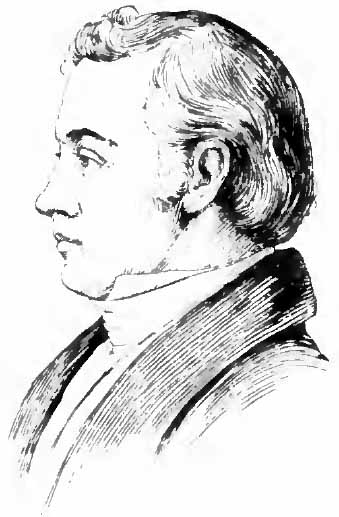 Elijah P. Lovejoy is one of the most-overlooked heroes of America. Lovejoy was born in the town of Albion, Maine on Nov. 9, 1802. His mother was a homemaker and his father was a minister who would raise him and his siblings to be educated young men. Lovejoy would attend Waterville College, and later became Colby. According to Colby's website, he was the class poet and valedictorian. Lovejoy graduated in 1826 at the age of 24. He hoped to become a teacher, but he was unsuccessful in finding work in New England.
In 1827 Lovejoy found himself in St.Louis with little money and not knowing anyone in the bustling city. He briefly taught school, but he lost interest in teaching and moved to New Jersey in 1831 to study at Princeton Theological Seminary. He returned to Missouri as a minister in 1833.
According to altonweb.com, Lovejoy became a pastor of the Des Peres Presbyterian Church and started a religious newspaper called St. Louis Observer. The Observer aimed to promote religious and moral education for St. Louis. The editorials that Lovejoy wrote gained attention . The site St. Louis Media History indicates the first issue of St. Louis Observer came out on Nov. 22, 1833.
Lovejoy was an abolitionist, so his editorials were largely anti-slavery. With Missouri being a slave state, many people didn't agree. He did have some supporters, but those who were pro-slavery despised him for his views.  "Being a portal of the underground railroad Lovejoy opened the eyes of a lot of people in the area about the horrors of slavery," said history teacher David Hurley.
The locals harassed him constantly for his newspaper. His house was burglarized and printing press destroyed in  July 1836 by a mob. Lovejoy moved to Alton to get away from the harassment.  
Even though Illinois was a free state, some citizens were pro slavery. Freed slaves or escapees weren't safe. "He was one of the leading voices of the time speaking against slavery in Illinois. And the fact that Missouri is so close makes it a hot topic," said history teacher Matthew Claxton.
He started the Alton Observer in 1836. The Observer would publish stories of the local news and national news. Lovejoy continue to write editorials on religion and his abolitionist views. He was also an active supporter of the Anti-Slavery Society of Illinois.
Lovejoy's activism gained support, but was also heavily opposed by the citizens of Alton. Three presses of his were destroyed and thrown into the river. Lovejoy orders a new press and has it installed in a warehouse on Nov. 7, 1837. To protect the press, Lovejoy got 20 of his friends and their guns to make a militia. 
A mob formed outside of the warehouse and set a fire to burn Lovejoy and his friends out.  The owner of the warehouse,William S. Gilman said to the mob, "We have no ill feelings toward, any of you and should much regret to do any injury; but we are authorized by the Mayor to defend our property and shall do so with our lives." 
When the mob fired into the warehouse, the militia returned fire, killing one person. The mob tried to burn the roof of the warehouse and smoke the militia out. They put ladders against the house and climbed up. Lovejoy noticed and threw the ladders back down with a militia man. Lovejoy was shot trying to remove a ladder. According to altonweb.com,  "He died in the arms of his friend Thaddeus Hurlbut."
Lovejoy was laid to rest on Nov. 9, 1837 in an unmarked grave. He died just two days before he would have turned thirty five. In 1857 Abraham Lincoln wrote a letter emphasizing the importance of Lovejoy's actions. "Lovejoy's tragic death for freedom in every sense marked his sad ending as the most important single event that ever happened in the new world," wrote Lincoln.
Even though his death was tragic, it sparked a new era for America. " Lovejoy put Alton on the map because he was the first white man to die to get rid of slavery. He was a martyr for the cause," said history teacher Todd Fortschneider The popularity of the abolitionist movement increased, and across the nation ideas of statewide emancipation started. 
Lovejoy's legacy lives on locally. Lovejoy Elementary School, Lovejoy Library at SIUE, and especially the Lovejoy Memorial which was built in honor of him in 1897 thirty years after his death. 
About the Writer
Thomas Drake, Web Editor
I'm Thomas L. Drake,  I'm an avid reader with inspirations from, Robert E. Howard, Cormac McCarthy, and Hunter S. Thompson. I'm a hard worker with...