ANNOUNCEMENTS FOR MONDAY OCTOBER 7, 2019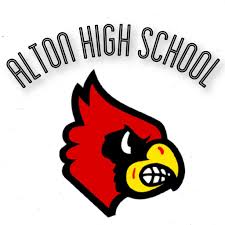 GOOD AFTERNOON ALTON HIGH
HERE ARE YOUR ANNOUNCEMENTS FOR MONDAY OCTOBER 7, 2019
October is Domestic Violence Awareness Month. There are almost 43,000 adults survivors of domestic violence in the state of Illinois and Alton has the most reported cases in our state. The Alton Police Department respond to one report of domestic violence for every eight phone calls they receive.
To help raise funds for the OASIS Women Center for Domestic Violence Survivors, the Alton Police will be hosting an Awareness Walk on Thursday, October 10th. Registration begins at 5:30 at the amphitheater and the program starts at 6:30 pm. Cost is $10 for adults and $5 for students.
Please join the Alton FCCLA as members participate in this walk and raise awareness about domestic violence. For questions and to pre-register for the walk, stop by room B164.
AHS is excited to announce the addition of a new club: All for 1. All for 1 is for students affected by a loved one's addiction to alcohol or any illegal substance. Students will be able to share in a supportive environment free from judgement or criticism. Meetings will be held Tuesdays in the library from 3:25-4:25. The activity bus will be available.
SIU-E
ON SITE ADMISSIONS
OCTOBER 23, 2019 BY APPOINTMENT ONLY
REQUIREMENTS 2.5 GPA
18 ACT OR 960 SAT
APPLICATIONS AND TRANSCRIPT REQUESTS ARE DUE BY OCT. 18TH IN GUIDANCE
ASVAB Testing on Oct. 18th @ 9 am.  Sign up in the Guidance office.
All college bound seniors are encouraged to complete FAFSA beginning October 1st.  The FAFSA (Free Application for Federal Student Aid) is money from the federal government that helps you pay for college or career schools.  More than $150 billion in federal student aid is available through grants. work-study, and loans every year.  The sooner you apply the better your chances to receive grants.  Go to www.FAFSA.gov to apply.
We will have FAFSA completion assistance during Parent/Teacher conferences on October 24th from 1-7pm in the Library Computer Lab.  Financial aid representatives from Lewis and Clark College will assist seniors and their families to complete the FAFSA.  Parents will need to bring 2018 federal tax information, social security numbers, birth dates and addresses.
HOMECOMING WEEK OCT 7-11
TUESDAY COUNTRY VS COUNTRY CLUB
GRAB THAT FLANNEL SHIRT AND BOOTS OR SPROT KAHKIS AND A POLO
HOMECOMING WEEK OCT 7-11
WEDNESDAY CIRCUS DAY
LIONS ELEPHANTS ACROBATS AND MORE
DRESS AS YOUR FAVORITE PART OF THE CIRCUS
REMEMBER NO FACE PAINT
HOMECOMING WEEK OCT 7-11
THURSDAY CLASS COLOR DAY
FRESHMAN PURPLE
SOPHOMORES BLUE
JUNIORS GREEN
SENIORS BLACK
HOMECOMING WEEK OCT 7-11
FRIDAY SPIRIT DAY
WEAR YOUR AHS GEAR
St. Baldricks
Anyone who is interested in St.Baldricks should come and see Mrs.Belcher in B302 (next to freshman office) for more info. This year's St.Baldrick't event will be October 31st during 4th hour.
ATHLETIC EVENTS THIS WEEK
Monday October 7th AND THURSDAY OCTOBER 10th
Girls Volleyball @ 5:45
ATHLETIC EVENTS THIS WEEK
Friday October 11th
Football @ 7:00
TEST PREP WORD OF THE DAY
chauvinist
noun: a person who believes in the superiority of their group
The chauvinist lives on both sides of the political spectrum, outright shunning anybody whose ideas are not consistent with his own.
THANKS FOR WATCHING AND CHECK US OUT AT
thedailybird.org
And @ahsdailybird on twitter