ANNOUNCEMENTS FOR TUESDAY  MAY 8, 2018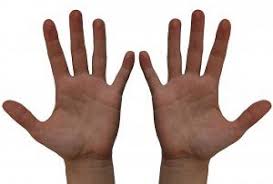 May 8, 2018
Filed under News
Hang on for a minute...we're trying to find some more stories you might like.
GOOD AFTERNOON ALTON HIGH HERE ARE YOUR ANNOUNCEMENTS FOR TUESDAY  MAY 8, 2018
Attention Sophomores' and Juniors:
Starting May 7th Juniors and Sophomores may begin requesting their parking spots for the 2018-19 school year.  Only those Juniors and Sophomores that qualify for parking may fill out a request.  A list of the students that qualify will be posted outside the Freshman/Sophomore Office.  To request your spot or if you have any questions please go to the Freshman/Sophomore Office.
SENIORS
IF YOU ARE GOING TO THE ZOO TOMORROW PLEASE DRESS APPROPRIATELY…ESPECIALLY IF THERE IS A CHANCE IT WILL RAIN
REDBIRD NEST INFO
VOTING FOR REDBIRD NEST OFFICERS WILL BE THIS FRIDAY, MAY 11 , DURING ALL LUNCH HOURS.  YOU MUST BE A JUNIOR AND A REDBIRD NEST MEMBER IN ORDER TO VOTE.  THERE WILL BE A LIST OF ALL JUNIOR NEST MEMBERS AND BALLOTS IN THE CAFETERIA ON FRIDAY.  POSITIONS TO VOTE ON WILL BE PRESIDENT, VICE PRESIDENT, SECRETARY, AND TREASURER.
REDBIRD NEST INFO
IF INTERESTED IN RUNNING FOR ONE OF THESE POSITIONS, OR IF YOU WOULD LIKE TO NOMINATE SOMEONE,,  PLEASE SEE COACH ROBERSON FOR AN APPLICATION.  ALL APPLICATIONS DUE NO LATER THAN THURSDAY, MAY 11————– THANK YOU.
FINAL EXAM SCHEDULE
THURSDAY MAY 17TH
8:45 TO 10:00 5TH HOUR
10:05 TO 11:20 6TH HOUR
FINAL EXAM SCHEDULE
FRIDAY MAY 18TH
8:45 TO 10:00 3RD  HOUR
10:05 TO 11:20 4TH  HOUR
FINAL EXAM SCHEDULE
MONDAY  MAY 21ST
8:45 TO 10:00 1ST  HOUR
10:05 TO 11:55 2ND   HOUR
WE WILL COLLECT CHROMEBOOKS AFTER YOUR 2ND HOUR FINAL
THANKS FOR WATCHING AND CHECK US OUT ON TWITTER @ THE DAILYBIRD