ANNOUNCEMENTS FOR WEDNESDAY MAY 2, 2018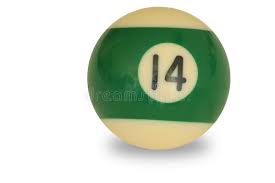 May 2, 2018
Filed under News
Hang on for a minute...we're trying to find some more stories you might like.
GOOD AFTERNOON ALTON HIGH HERE ARE YOUR ANNOUNCEMENTS FOR WEDNESDAY MAY 2, 2018
Seniors –  This year we are going to utilize parchment.com to send Final Transcripts.  Feel free to go onto the website, if you have never done so before.  Transcripts can be sent electronically and get to your college or university faster.  More information will be given out at cap and gown pick up.
Any questions, please see Mrs. Moore in Guidance.
From the library: Seniors and Early Grads need to have all library books returned by the end of the day on Friday, May 4th. All other library books need to be returned  by the end of the day on Friday, May 11th. Please check your school email for any messages regarding overdue library notices..
SENIORS WILL TURN IN THEIR CHROMEBOOKS IN THE LIBRARY FROM 11:15 TO 3:30 PM ON MAY 4TH
YOU MAY ALSO TURN THEM IN ON MAY 8TH OR 9TH FROM 7:30 TO 8:45
SENIORS THAT DO NOT RETURN THEIR CHROMEBOOKS WILL HAVE A MONETARY AMOUNT ADDED TO THEIR FEE STATEMENTS AND THAT MUST BE PAID PRIOR TO GRADUATION
SENIORS NEED TO CLEAN OUT LOCKERS COMPLETELY BYTHE END OF THEIR LAST DAY ON MAY 9TH.  EVERYONE ELSE SHOULD HAVE THEIR LOCKER CLEANED OUT BY WEDNESDAY MAY 16TH
ANY ITEMS REMAINING IN THE LOCKER AFTER THE DESIGNATED DATES WILL BE DISCARDED.
STUDENTS WHO LEAVE BOOKS IN THEIR LOCKER WILL BE ASSESSED A $5.00 PER BOOK
SENIORS ARE RESPONSIBLE FOR RETURNING THEIR BOOKS TO MS. VOGEL ON OR BEFORE THEIR LAST DAY OF SCHOOL MAY 9TH
Home Athletic Events THIS Week
THURSDAY MAY 3RD
CO-ED CLAY TARGETS @ 6:00
VOLLEYBALL @ 4:30
SOFTBALL @ 4:30
Home Athletic Events THIS Week
FRIDAY MAY 4TH
[email protected] 4:30
SOFTBALL @ 4:30
Home Athletic Events THIS Week
SATURDAY MAY 5TH
BASEBALL @11:00
SOFTBALL @ 10:00
ATHLETIC RESULTS
Ty'rell Tubbs competed on Saturday at the Special Olympics Region J Spring Games. He earned a gold medal in the high jump and a silver in the 100 m run and will advance to the State Summer Games at ISU in Normal, Illinois on June 15-17.
ATHLETIC RESULTS
THANKS FOR WATCHING AND CHECK US OUT ON TWITTER @ THE DAILYBIRD