ANNOUNCEMENTS FOR FRIDAY, MARCH 17, 2017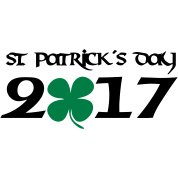 March 17, 2017
Filed under News
Hang on for a minute...we're trying to find some more stories you might like.
GOOD AFTERNOON ALTON HIGH HERE ARE YOUR ANNOUNCEMENTSFOR FRIDAY, MARCH 17, 2017
This Day in History
In 432 AD, Saint Patrick, at about 16, was captured by Irish pirates from his home in Great Britain and taken as a slave to Ireland
The rubber band was patented by Stephen Perry of London in 1845.
In 1905, Eleanor Roosevelt married Franklin D. Roosevelt. The current president, Teddy Roosevelt, gave away the bride, his niece.
Cont.
In 1910, the Camp Fire Girls was established as the first interracial, non-sectarian American organization for girls.
Nat King Cole, the American singer, pianist, and television host, was born in 1919.
And in 2016, Archaeologists announced the discovery of a 2,500 year old iron age warrior king burial ground with 75 graves in Pocklington, England.
Scholarships
Seniors: Keep checking the AHS Guidance website for scholarship opportunities. Scholarship Center is open on Wednesdays and Thursdays in Guidance office.
Student Rural Health Careers Forum
Juniors and Seniors:
The Student Rural Health Careers Forum is Saturday, March 25, 10-12 with free lunch on the SIUE campus.
Register by March 24th.
Seniors can apply that day to attend SIUE with no admission fee.
See Mrs. Thornton or Ms. Whitner in Guidance for more info.
Megyme's Senior Crew
Megyme is looking for five Alton High 2018 Seniors for a Promotional video and photos.
The Senior Crew will receive a free senior photo session plus any photos that are taken for Promotional use.
Anyone who applies will receive 15% off basic or full senior photo session.
Apply for Megyme's senior crew at: MeganFairless.com/seniorcrew
Battle of the Schools Trivia Night
On Saturday, March 25, 2017, the RiverBend Growth Association is holding a young adults trivia night at East Alton-Wood River High School.
Tables will be $80 each.
This trivia night is a fundraiser for nonprofit organizations such as the American Cancer Society and the Nature Institute.
Come on out and support this great cause!
Card Trading Club
Interested in card games, like Magic? Mr. Graham is forming a card trading club. The first meeting will be today after school in room B245. If you are interested in trading cards, such as Magic or Pokémon, please plan on attending the meeting to discuss the direction of the club.
Cornhole/Bags Tournament
On Sat, April 1, there will be a cornhole tournament at noon. It will be at 1912 State Street, Alton, IL (next to Johnson's Corner).
Registration will be at 11am, and practice goes from 11am-12pm.
All ages are welcome to play!
There will also be prizes for 1st, 2nd, and 3rd place teams.
This event is a fundraiser for after grad 2017, so please come out and support it!
Athletics
Boys Basketball
Maurice Edwars and Kevin Caldwell Jr. were selected for the second team, all conference
Bowling
Tyler Stevenson was selected for the 2nd team
Ashely Heistand was selected for the 1st team
Painge Snyder was selected for the 3rd team
Cont.
Wresting
Keontay Holmes and Garrett Sims were selected for the 2nd team
Christian Everage, Kehondrick Russell, Grady Womack and Ryan Kane were selected for the 3rd Team
Spring Sports get going this weekend.
On Saturday March 18, the softball team will take on Greenfield @ 11:00am, and the baseball team will take on Murphysboro at 4:30.
Save the Date
Alton Athletic Association 19th Annual Golf Tournament is May 12, 2017 at Spencer T Olin Golf Course
For any questions email: [email protected]
We would like to thank all of you AHS students for watching
Remember to follow us on twitter @ahsdailybird and check out our website at thedailybird.org for all your redbird information
And don't forget to follow us on Snapchat @ahsdailybird