FFA Food Drive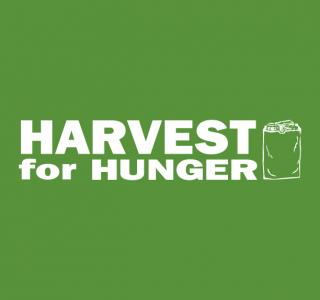 Hang on for a minute...we're trying to find some more stories you might like.
Food Insecurity
"the lack of access to enough food for an active, healthy life for all household members
and
limited or uncertain availability of nutritionally adequate foods."
refers to the
United States Department
of Agriculture's
(USDA)
measure of…
Nearly 1 in 7
faces hunger at times during the year.
Americans
urban
suburban
rural areas
wealthy
and poor
1 in 5
children in Illinois do not have enough food to eat.
Food Insecurity Rates
for Madison County
35,300 people
13.2%
Illinois Food Insecurity Rates
Couples with
no children
11.9%
Married Couples
with children
13.2%
Illinois Food Insecurity Rates
For a single, male parent
23.6%
For a single, female parent
35.4%
During the holidays, donated food is in abundance on the shelves of food pantries.
After the holidays, there is a period where the amount of donated food coming slows down, and the shelves become empty.
Alton FFA is hosting a
HARVEST FOR HUNGERfood drive for our
local food pantry.
Let's work together and put food back on the shelves to help those in our community who are food insecure!
Bring in canned goods and non-perishable food items to your 4th hour class starting Thursday, February 16, 2017 until Tuesday, February 28
Suggested ItemsAny non-perishable item will be accepted!
Canned Goods
Vegetables
Soup
Pasta Sauce
Fruit
Chili
Tuna
Chicken
Beans
Non-Perishable
Cereal
Oatmeal
Peanut Butter
Jelly
Ketchup
Cake mixes
Macaroni and Cheese
Pasta
Rice
Instant mashed potatoes
Granola Bars
Pudding
Pickles
Applesauce
The winning class will receive a pizza party, and their teacher will receive a gift card for participating.
Teachers, if you do not want to participate, please let me know, so we do not interrupt your classes when we come to collect the food.
[email protected]
FFA members will collect food during 4th hour on Friday, February 17 and 24, and Tuesday, February 28, the last day of the drive.
Thank You and Good Luck!
There will be a box in the main office to drop off food items for teachers, AHS staff members (principals, office staff, etc.) wishing to donate.
Thank You!